From our friends at Napoleon
This coming year, you may want to eat healthier so that you look and feel your very best. The good news is that these easy dinner recipes can be as delicious as they are healthy. In fact, you may even find new-found favorites from this list of healthy recipe ideas.
Furthermore, these healthy recipe ideas for dinner can be easily prepared on your trusty Napoleon grill, like the ones in the Prestige and Prestige PRO Series. In this article, we'll also talk about must-know facts about grilling healthy.
We're starting off with a few delectable healthy vegetarian meals and ending with more savory meaty delights in this extensive list of healthy dinner recipe ideas.
VEGETARIAN ROASTED TOMATO & FETA PASTA RECIPE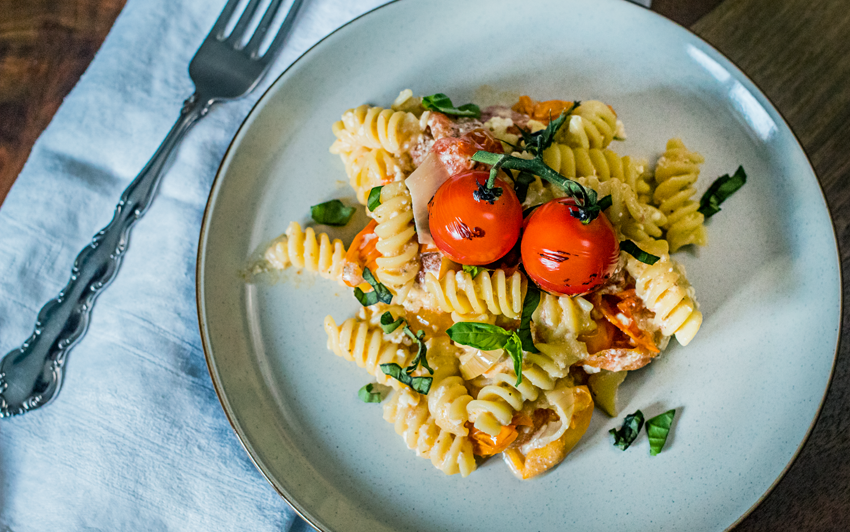 This recipe is reminiscent of the viral Tik Tok recipe and is fully adapted for your grill. The cheese used in this recipe is made from sheep or goat milk and has fewer calories compared to other types of cheese. We will also use cherry tomatoes that are rich in lycopene. This dish is a creamy vegetarian treat that you are sure to love! Check out the full recipe.
VEGETARIAN FRENCH ONION PIZZA RECIPE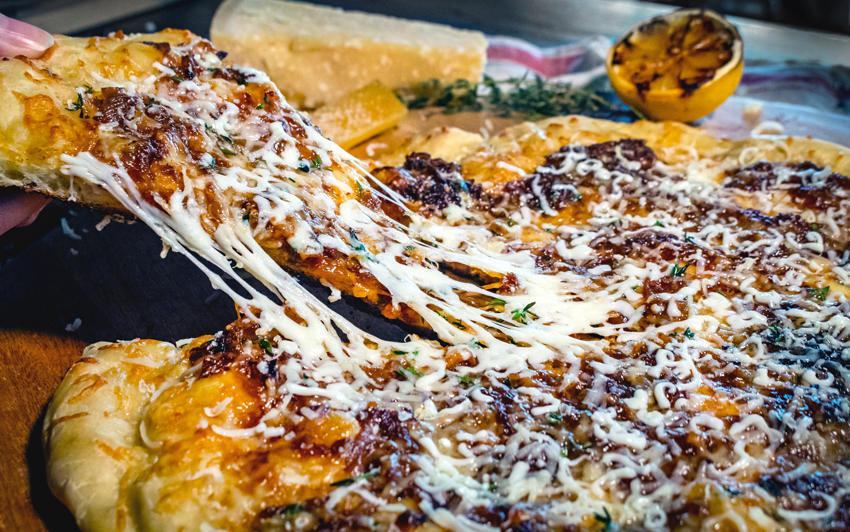 Here are a few good reasons to add more onions to your diet:
Onions have compounds that fight inflammation

Onions are high in Vitamin C which boosts immunity and assists in tissue repair

Onions are also rich in Vitamin B which improves nerve function and metabolism
Now you can enjoy an extra helping of deliciously sweet onions in this flavor-packed, savory-sweet, vegetarian pizza.
VEGAN STUFFED ACORN SQUASH RECIPE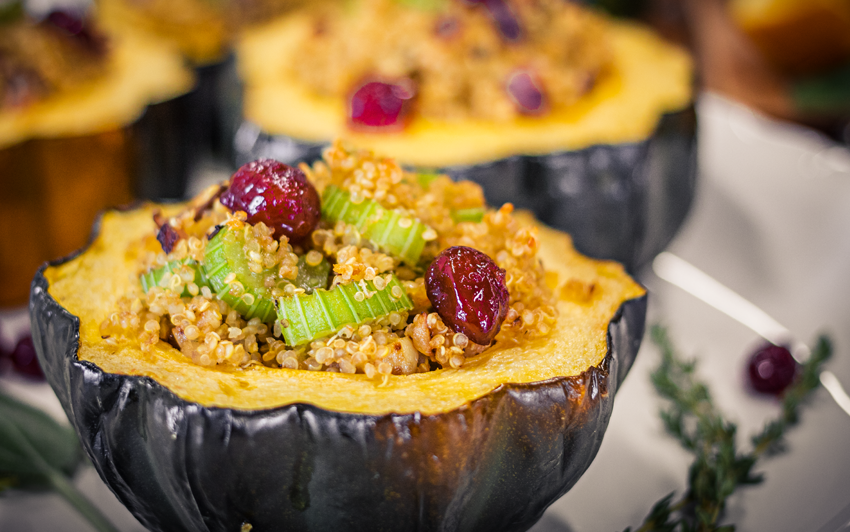 The stars of the show in this recipe are acorn squash and quinoa. Acorn squash is rich in antioxidants and vitamins that fight various health issues. Meanwhile, quinoa is a complete source of protein and is rich in fiber, making it one of the best foods to help in weight loss.
Follow this recipe to cook up an aromatic and delectable acorn squash dish that wins the hearts of vegetarians and non-vegetarians alike. An added bonus is that it's also gluten-free!
LEMON THYME ROTISSERIE CHICKEN (WITH CHIVE & GOATS CHEESE MASHED POTATOES)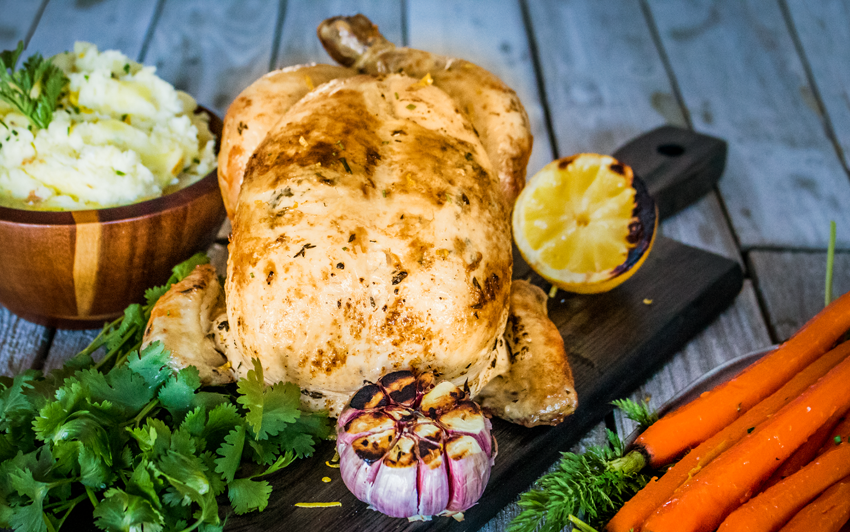 As we've mentioned in an earlier section, chicken is one of the best types of meat for reducing cholesterol. This recipe gives you a zesty and herby rotisserie chicken that's cooked to perfection on your grill – then paired with energy-packed mashed potatoes. This is also one of many healthy dinner recipe ideas that the whole family is sure to love. See the full recipe.
APPLEWOOD SMOKED CHICKEN BURGERS RECIPE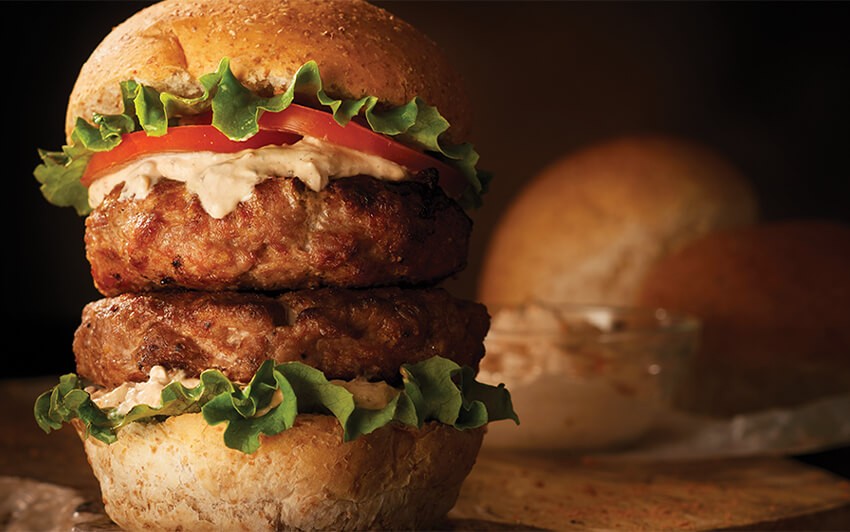 In the mood for burgers while also watching your calorie intake? Then this chicken burger recipe is for you. The moment you taste the subtle sweetness of these applewood smoked chicken burgers, with a delicious kick of sour cream, you may never crave other burgers again. Try the recipe.
GRILL-ROASTED SALMON RECIPE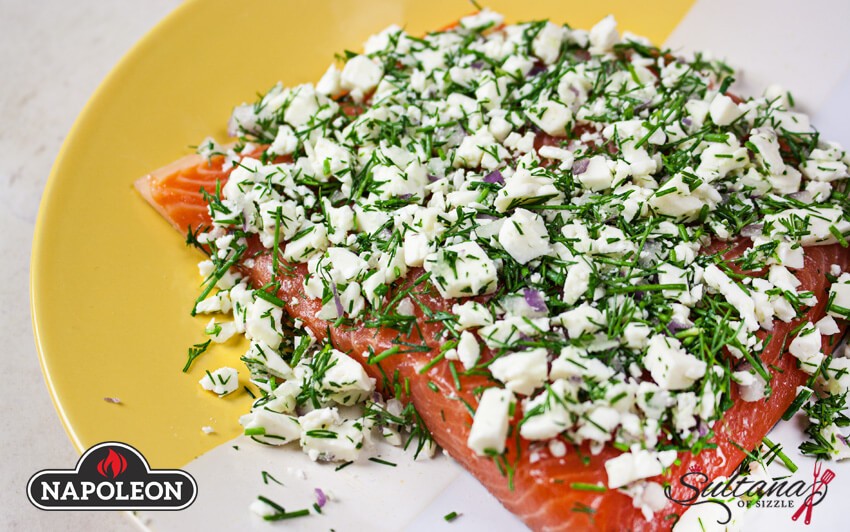 Salmon is one of the healthiest kinds of seafood that you can get your hands on. It is rich in Omega-3 fatty acids, high-quality protein, Vitamin B, potassium, and selenium. As an added bonus, it is also low in calories and tastes divine when grilled. When paired with herbs and creamy Feta, you'll get to experience this inherently flavourful fish on a whole new level. Check out the full recipe.
HONEY GARLIC BUTTER PLANKED SALMON RECIPE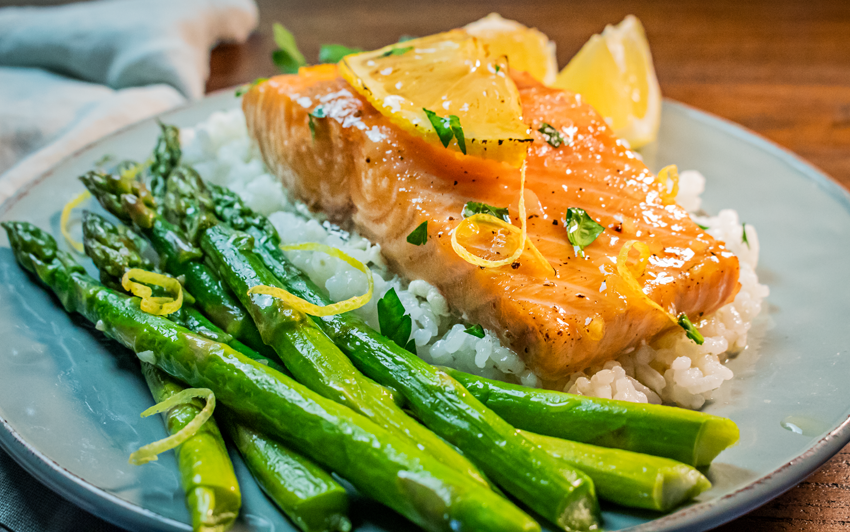 As we've mentioned, salmon is packed with nutrients and is great for a low-calorie diet. Here is another beautifully created grilled salmon recipe you can try. In contrast to the previous salmon recipe we talked about, this recipe gives you a complex balance of flavors. It is savory, zesty, and sweet. Follow the steps to this recipe.
BBQ PORK CHOPS WITH HONEY MUSTARD SAUCE RECIPE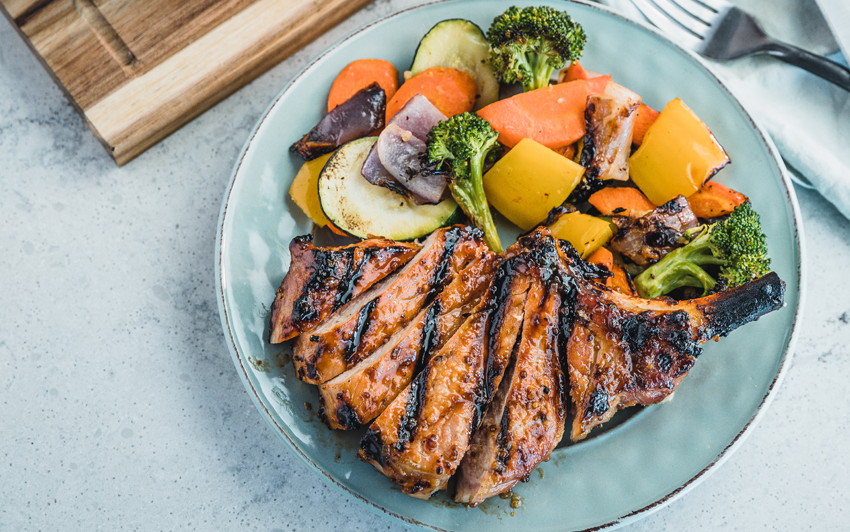 Pork Chops are also incredibly filling. In this recipe, we use a marinade of honey, mustard, soy sauce, garlic, and chili paste, to serve up one of the most flavourful healthy dishes you will ever try. Check out the recipe.
STEAKHOUSE TOP SIRLOIN ROAST RECIPE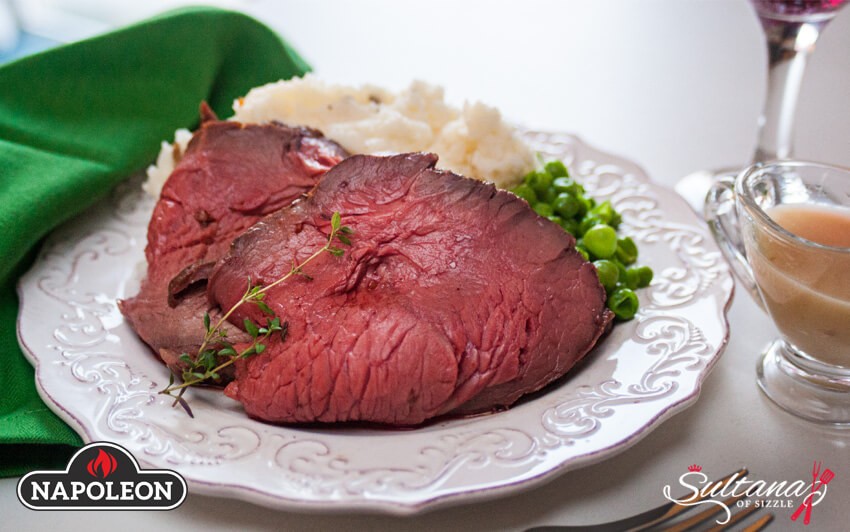 Maintaining a healthy weight and lowering cholesterol doesn't mean that you need to give up beef. Sirloin is one of the leanest cuts of beef – meaning this cut is inherently low in fat and cholesterol. This recipe shows you an exemplary blend of seasoning that gives you a savory dinner that is also easy to make. Check out the full recipe.