Author: Christina Marzilli
Original link: https://www.decor-rest.com/news/decor-talk/a-guide-to-leather-furniture
ALL ABOUT LEATHER
Leather speaks to quality, fashion and style, nothing compares to the enduring beauty of genuine leather. Supple and luxurious, quality leather is 4 times more durable than fabric upholstery and improves in appearance over time. Leather is a great investment for any style of home or any family environment.
Splits
Once the hide has been tanned it needs to be split so that it can become a workable product. The average hide is 5mm thick and a fast running wire cutter divides the hide into two types of product: the top outer layer (top grain, most desirable) and the bottom becomes the split layers. Typically used on outside arms and outside backs of upholstery. Decor-Rest does not use splits, only top grain.
Top Grain
The outer layer of the hide is the most durable and best quality part of the hide. At Decor-Rest Furniture, we use only 100 % top grain cowhide on all our leather designs every time and all around the furniture piece. Top grain hides are buffed and then pigmented, a great alternative for heavy traffic areas. Standard Top Grain upholstery leather is .9mm – 1.4mm in thickness. Decor-Rest purchases the majority of their hides from Italy, North and South America.
Full-Grain
The second category of top grain embraced by the leather expert is called full-grain. It has had minimal processing at the tannery and therefore shows the beautiful natural markings of the cow. Like human skin or a human fingerprint, these full-grain hides are unique, breathable, natural surfaces and show wrinkles, insect bites, scratches, brand marks, etc, unique to each animal. The end consumer needs to be made aware and understand the beauty of these natural markings. The visual proof of full grain is found with the unique features shown from each animal. It may take 3 to 4 hides to make a sofa therefore the dye lot may not match perfectly, that is the beauty of leather! These are not considered flaws or even im-perfections but luxurious choices for the distinguished taste of the leather expert, while also ensuring hides are 100% genuine. We suggest you demonstrate how easily these hides can mark by scratching the surface of the swatch with your fingernail. This shows the consumer, and ensures they understand, why this occurs and that the oils and patina may rub the marks out or may not! Full-grain leathers are quite popular in fashion and upholstery and are often referred to as "distressed," because they show the signs and markings left by time and use. This needs to be explained, understood, and accepted before the purchase of full grain leather is made.
---
COLOR VARIATION
Although variations occur from hide to hide they can also occur within the same hide as well. Each hide is unique with its own distinctive markings and characteristics. Just like human skin, color variations and shading varies from hide to hide and even within one hide's coloring. At Decor-Rest we add a leather sample/swatch beneath the seat so that we can try to match existing pieces to the best of our ability. We cannot guarantee a perfect match due to the nature of the leather and the uniqueness of each hide.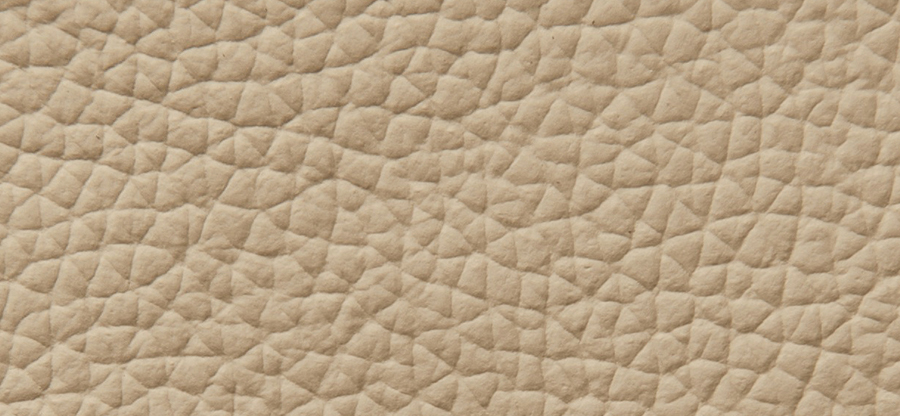 ▲ Grain: Like fingerprints, unique to each hide. Can vary from hide to hide and even within one particular hide.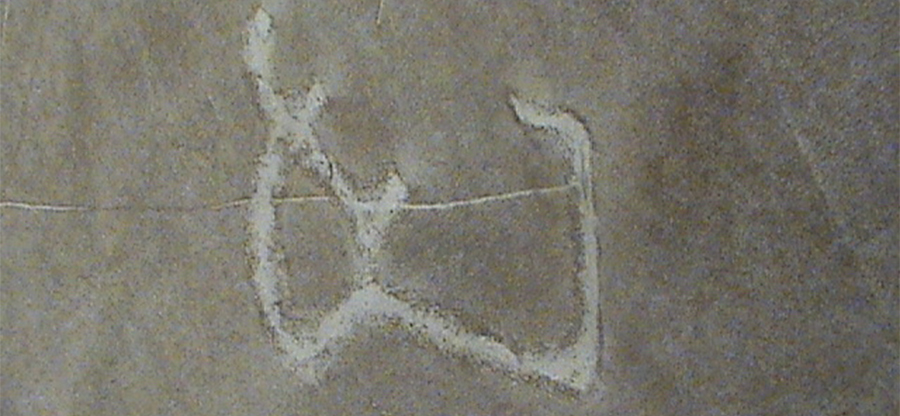 ▲ Branding Marks: Are unique to each farm and used as an identification mark on the hides of all cows.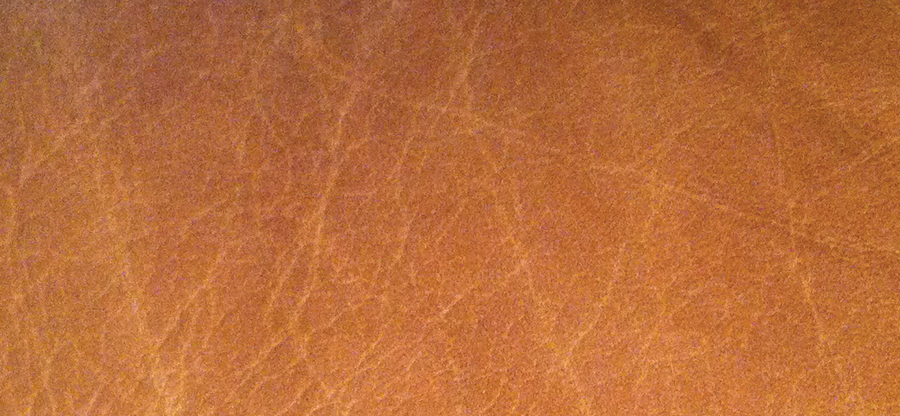 ▲ Stretch Marks: A permanent marking on cows as a result of giving birth.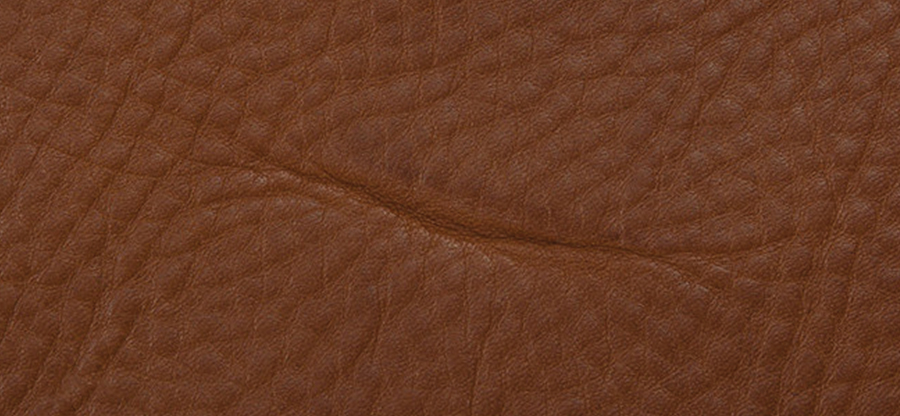 ▲ Healed Scars: Scratch marks are a result of the cow's life experience with cuts and insect bites.
▲ Fat Wrinkles: Occur naturally around neck and belly of cow to allow for flexibility when grazing and overall growth.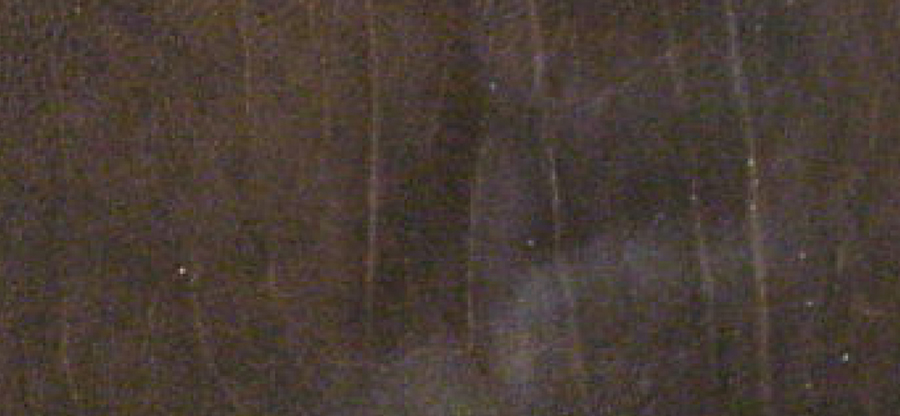 ▲ Backbone Marking: Natural furrows appear along the backbone of hides due to the animals' physiology.
BUT IT LOOKS LIKE LEATHER!
There are many different types of leather hides or leather looks on the market today from a variety of animals such as: lamb, camel and pig. Cow hide is the best used for upholstery pieces. Also many products that look like leather are actually man made like vinyl, pleather and man-made leather – buyer beware. There is also bonded leather – leather shavings mixed with polyurethane (PU) and then sprayed and even stamped with a grain like pattern to give the look of a leather hide. If you want genuine cowhide leather you should inquire to ensure it is 100% top grain cowhide and used all around the furniture piece.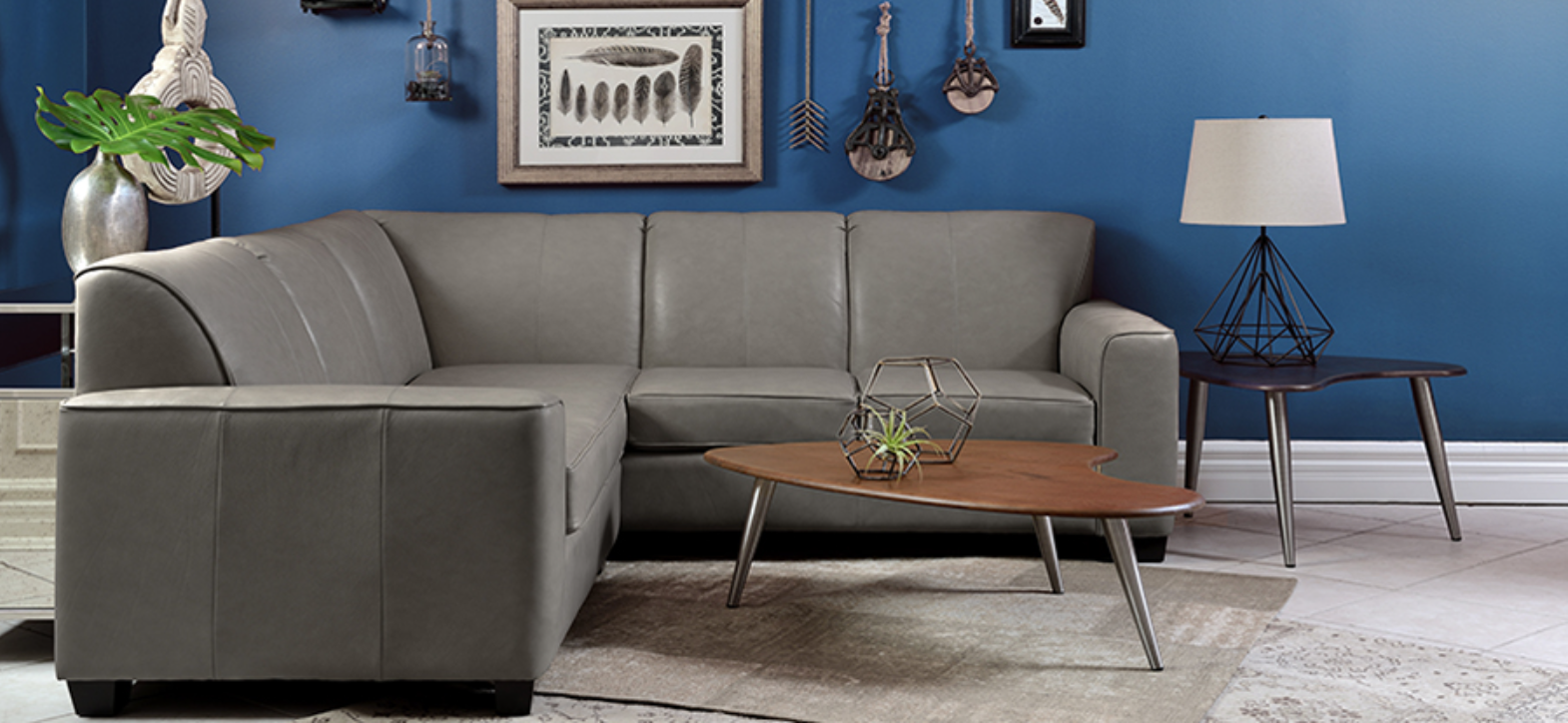 HOW TO BUY LEATHER
Once you have made the exciting decision to buy leather over fabric, you may go on line to view multitudes of videos explaining the benefits of leather and how it is processed at the tannery. However it is the Sales Associate in the retail shop who should provide you with all the necessary detail to ensure you are confident in your purchase.
Ensure you ask strategic questions to understand exactly what you are purchasing. The most important question to ask is what type of leather is it?  If the retailer is selling top quality hides, they will be happy to explain the virtues of top grain leather. If the sales person is unsure, that is a sign that maybe the sofa is not all leather or inferior hides are being used.
Understand the terms outlined at the back of this booklet. Top grain, full grain and splits are true leather, bonded, PU, Pleather – are not. There are many cost saving initiatives in place by many manufactures using splits or bonded alternatives on the outside arms and outside backs. When you want 100% genuine cowhide leather, all around the piece, you can be sure that is what Decor-Rest is offering.
It is imperative that when purchasing lovely full grain leather, you understand markings are inevitable. Do the scratch test to see how a mark will look and note that the scratch may or may not rub out due to the oil or patina of the hide. Leather connoisseurs love this distressed look and this type of hide is considered top quality.
CARE IN THE HOME
Decor-Rest offers a wonderful top grain leather selection, approximately 70 choices of color. All leather is naturally flame resistant and just like human skin, leather (and fabric for that matter) should always avoid direct sunlight or changes in color will occur. Leather is very easy to clean with a damp cloth and is a wonderful choice for dust sensitive customers. Also adaptable to temperature changes, leather conforms not only to your body's shape but also your body's temperature. Position furniture at least two feet from heat sources, and avoid placing furniture in direct sunlight (under windows or skylights) to prevent fading or color distortion. Avoid using any household cleaners as they contain chemicals that may damage the hide. Note that if the retailer offers additional leather care kits the warranty is taken on by that leather care company. Ensure all involved understand this and why inferior care kits may damage leather. Cleaning and Disinfecting Your Sofa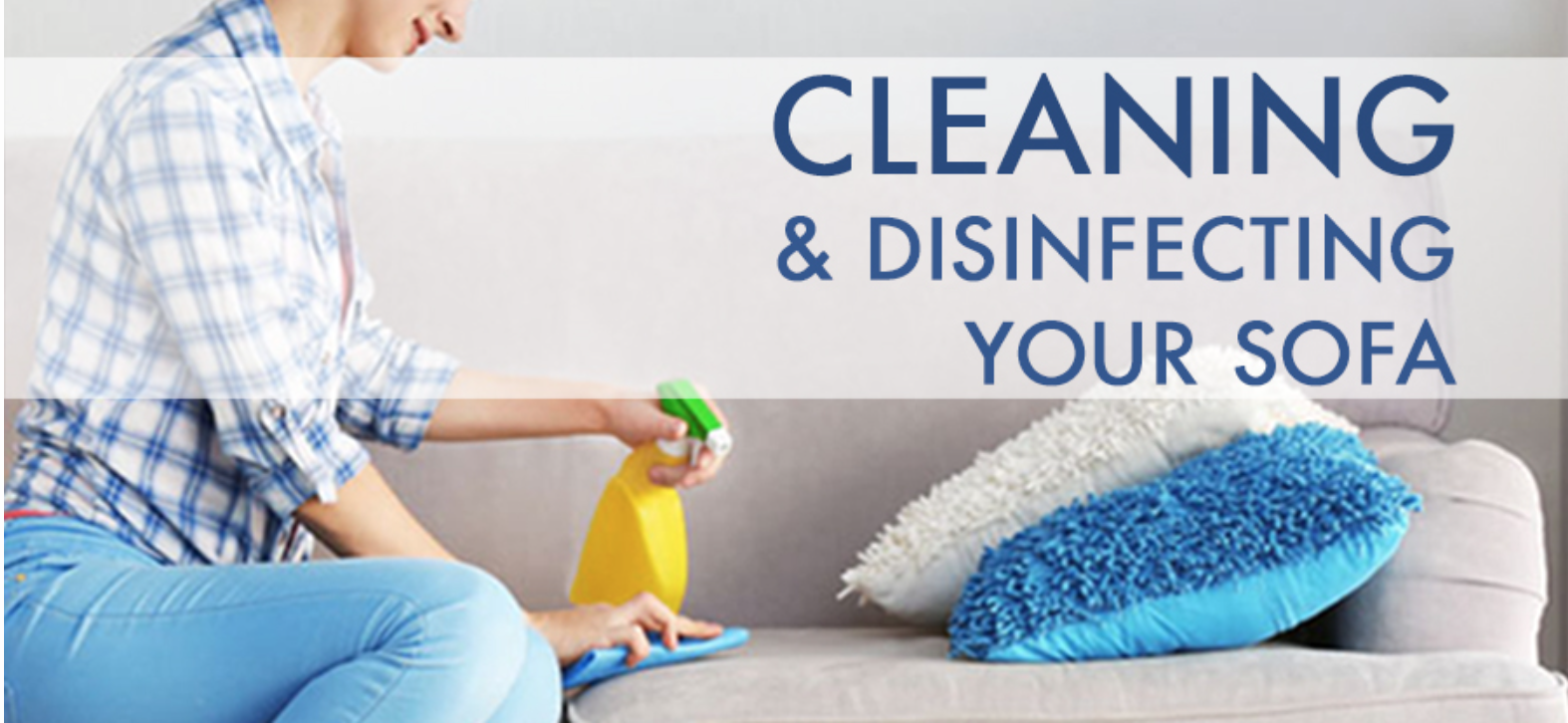 TERMINOLOGY
Aniline: Also called: pure, natural, naked, unprotected. Only the best, blemish-free hides are soaked in the aniline dyes used to create this exceptionally sumptuous and soft "naked" leather, with no other finishes or pigments applied. Shades may vary from hide to hide and even within one hide. Susceptible to surface scratches, natural marking are visible.
Bonded: As particle board is to wood bonded is to leather. Leather scraps are ground up, mixed with Polyurethane (PU) and bonded to fabric or splits. Most consistently used on bibles, bags, belts and lower priced upholstery.
Corrected or Embossed: Hides that have been sanded and then imprinted with any of a wide range of textures.
Full Grain: Outside layers of premium top grain hides that have been aniline dyed but otherwise unaltered. Natural markings may be visible such as: healed cuts, insect bites, stretch marks, brand marks, wrinkles, scars etc. Many leather experts prefer this type of hide with the least amount of processing. Only genuine full grain leather can boast these markings. They are NOT cause for warranty claims but are an elevated look for the consumer with expertise in leather appreciation.
Patina: A luster that develops over time on pure aniline hides.
Pigmented: The least costly, and generally the most stain and scuff-resistant therefore loved by busy households. The hand of pigmented leather is more stiff.  
Pull-up: Full anilines that have been processed to provide a burst of lightened color from the dye's and oils when pulled and stretched during the manufacturing process. Many times this is used as an exciting design visual providing a contrast of color in welts for example.
Semi-Aniline: Also called protected, pigmented, corrected, painted. These leathers have a small amount of coating, giving them slightly better protection against stains and fading.
Split Leather: Underneath the top grain outer surface of the hide is the middle and lower layers called splits. Also known as suede it is weaker than outer layer and should only be used on low stress applications.
Initial Steps at The Tannery: When the hide goes to the tannery it needs to be converted from a raw hide into a stable non-perishable workable layer. There are many steps before the hide is finished: Soaking, De-hairing, Tanning, Splitting, Sorting, Dyeing, Drying, and finally finishing.
Top Grain: Once the hide is split at the tannery the outside and most durable/desirable layer is referred to as top grain. It is the most durable area of the hide and highly recommended for leather upholstery due to the strength of the fibers.