Author: Beatriz Sandoval
Original link: https://blog.thermador.com/how-to-find-the-right-range-for-you/
Impeccable craftsmanship, professional style design and innovation: with a "range" of options in 30", 36", 48" and 60" sizes, Thermador makes it easy to find the perfect option for any space and design.
With so many options available to choose from, homeowners may be overwhelmed and find themselves asking "what is the right range for me?"
Check out our guide below to explore the quality, performance, and thoughtful design of Thermador ranges, and find the best model for your space.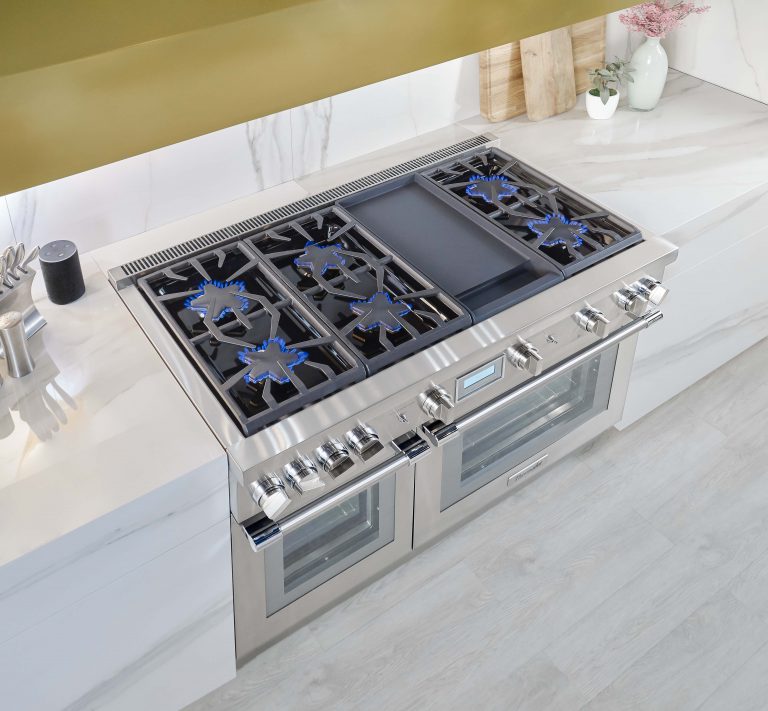 Expertly Inspired:
Expertly engineered with handcrafted stainless steel for a look that is as effortless as it is stylish, the Thermador collection of Pro Grand® and Pro Harmony® ranges offer a variety of oven and cooktop configurations with features including Steam and Convection Oven with Warming Drawer, Griddle & Indoor Grill, and Liberty® Induction Module. Each model offers a perfect blend of bold design and exclusives like our patented Star® Burner, providing a truly luxurious look and experience.
Exceptional Features:
All Thermador ranges are equipped with top performing features, allowing for culinary exploration in the kitchen, including:
QuickClean Base®: The raised, patented Pedestal Star® Burner and porcelain maintop have been crafted for stunning design and easy cleanup. A hand and sponge fit easily under each burner to wipe the surface clean, and teardrop emboss reduces food buildup near the base.
Telescopic Racks: Full Access® telescopic racks glide smoothly on ball bearings, allowing them to expand completely for safe, easy access. Additionally, robust construction safely supports the heaviest dishes while integrated easy-grip handles make them easy to use.
Single Fan Technology: Our convection technology is so powerful that only one fan is needed. Convection keeps the temperature consistent throughout the cavity and allows for multi-rack cooking, while controlled airflow patterns optimize the transfer of heat so food is heated evenly.
Unmatched Power and Performance: Home chefs, rejoice. Enjoy up to 22k BTUs of cooking power on select models for a truly professional experience.
Star-K Certified: Thermador Professional® Ranges are Star-K certified making it possible to use them on the Sabbath or the Holidays.
Thermador ExtraLow®: Distinct cooking setting perfect for delicate sauces and unique recipes.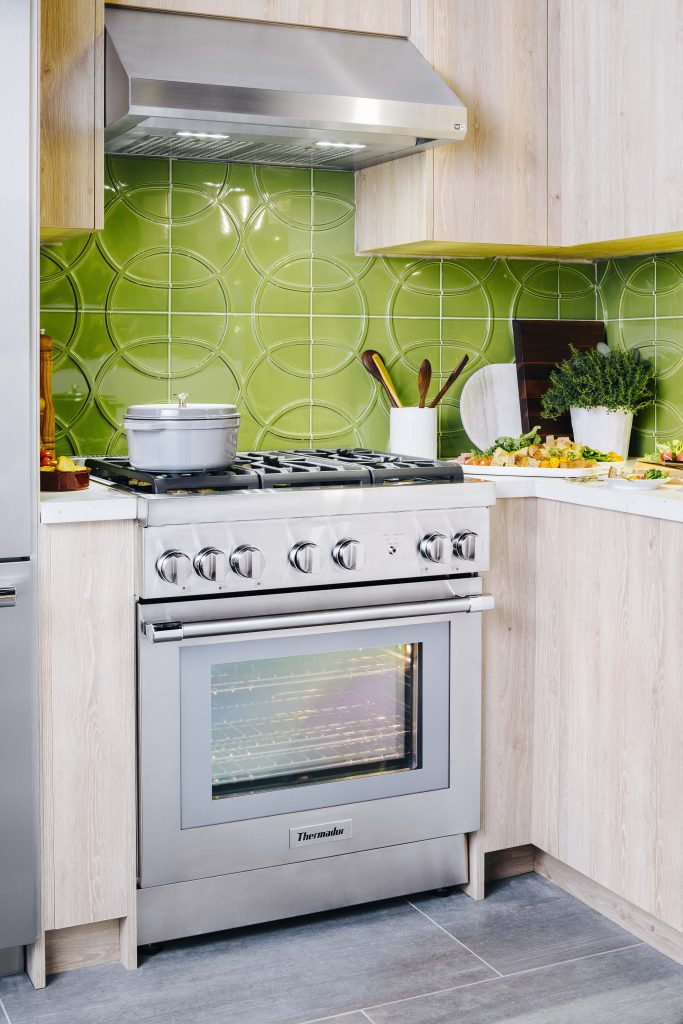 A Vast Variety:
To fit every kitchen footprint and cooking style, the Pro Grand® and Pro Harmony® Collections from Thermador offer a wide variety of sizes of Stainless Steel Ranges, available in 30-inch Ranges, 36-inch Ranges, 48-inch Ranges, and 60-inch Ranges, each available in multiple configurations with a breadth of features. Thermador Pro Grand® and Pro Harmony® Ranges have milled stainless steel knobs, bullnose front, and a color TFT display on select models. Read on to learn more about features included in select models:
30-inch Slide-in Dual Fuel and Gas Ranges:
– Thermador 30-inch Slide-in Range options provide ample cooking space while taking up minimal kitchen real estate, and is available in a variety of configurations to fit your cooking style.
– Choose from 4 or 5 Patented Pedestal Star® Burners that fire up to a total of 59k BTUs allowing for a flush installation against a kitchen wall.
36-inch Slide-in Dual Fuel and Gas Ranges:
– A full-color touchscreen, plus 5.7 cu. ft. oven make the 36-inch Slide-in Range an ideal option for any kitchen.
– Select from a variety of cooktop configurations including Freedom® Induction Module, Grill, or Griddle depending on your culinary preference.
48-inch Slide-in Dual Fuel and Gas Ranges:
– Discover the epitome of culinary excellence with the Thermador 48-inch Ranges, enabled with Home Connect™ for WiFi-enabled control, plus the ability to customize according to your cooking preferences.
– Choose from Dual Fuel, Gas or Freedom® Induction with options for Commercial-Depth or Truly Flush Mounted Cabinet-Depth. The 48-inch also offers the industry exclusive Steam and Convection Oven, plus a Warming Drawer.
– For additional flexibility, expand your cooking options with a cast-aluminum Griddle or fusion coated Grill.
60-inch Dual Fuel Ranges: 
–  60-inch options boast 22,000 BTUs of cooking power, scratch resistant coated surface Griddle and Grill or Double Griddle and 5.7 cubic feet of oven cooking space.
–  The Range is enabled with Home Connect™ for WiFi-enabled control.
– The industry exclusive Steam and Convection Oven, plus a Warming Drawer, offers your choice of Steam and Convection or two Convection ovens, to keep every course at the ideal temp.
To learn more about Thermador ranges, visit: https://www.thermador.com/us/products/ranges or see our look book for a full breakdown of options at: https://www.thermador.com/us/experience/lookbooks-and-brochures.