From our friends at Decor-Rest!
Like most people, daily life is busy and stressful. The coveted feeling of calm can seem far away. However, there may be a solution – the Danish lifestyle trend of – hygge – can improve happiness and comfort in your home.
What is Hygge?
Hygge is the feeling of contentment that comes from enjoying the simple things in life. The word originates from the 18th century in Denmark as a minimalistic lifestyle and is now central in Danish culture. Although the word Hygge was meant to embody the Danish way of life, it is also personified in their decor. Hygge decor is thoughtfully designed to generate a calming environment in your home that is free from clutter.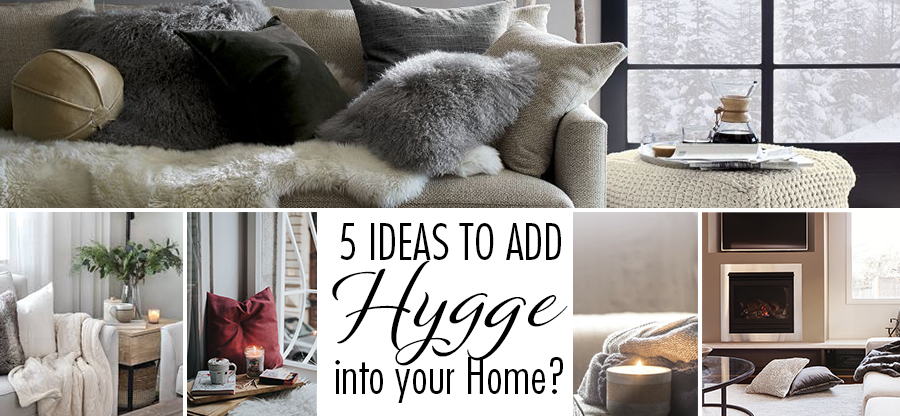 How to Incorporate Hygge in Your Home?
1. Create a Cozy Environment
Design your space with comfort in mind. You can create a relaxing nook (the Danish call this Hyggekrog) to cozy-up in. Examples include a comfortable armchair to snuggle up and read in, such as our Swivel Chair (2991) or Chair (2992); or even the addition of an upholstered bench (Blake) by the front window for self-reflection. All that's left is to add some oversized pillows with simple patterns to complete the look.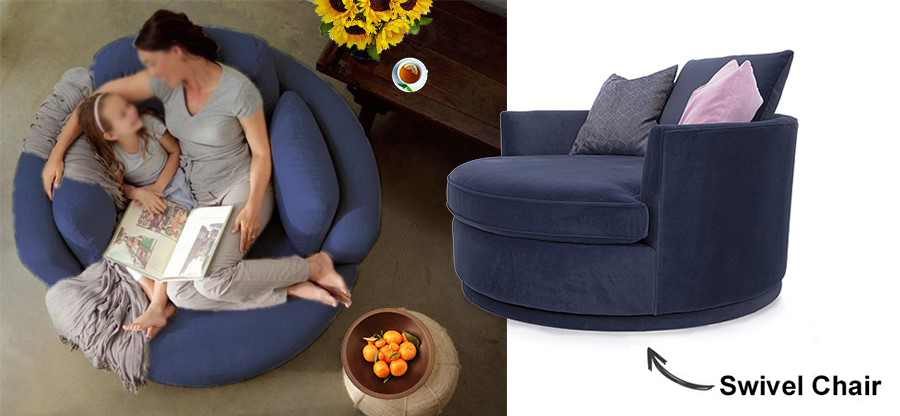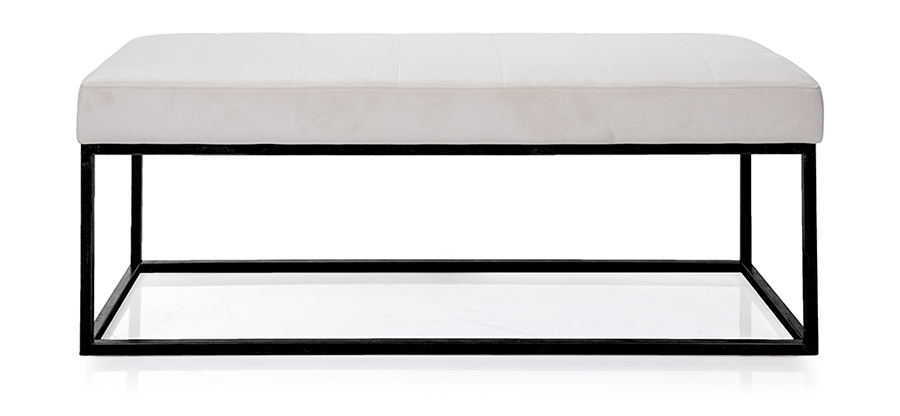 2. A Neutral Colour Scheme
Colours have been proven to evoke unique emotions and the Danish have taken note of that when designing their homes. Hygge-inspired colour schemes include neutral and warm tones, such as blues, greys, browns and creams as they are known to inspire calmness. Luckily, these colours are easy to incorporate and produce harmony within a home. Our upholstered furniture at Decor-Rest can be customized in hundreds of fabrics and leathers that match the tone that inspires you.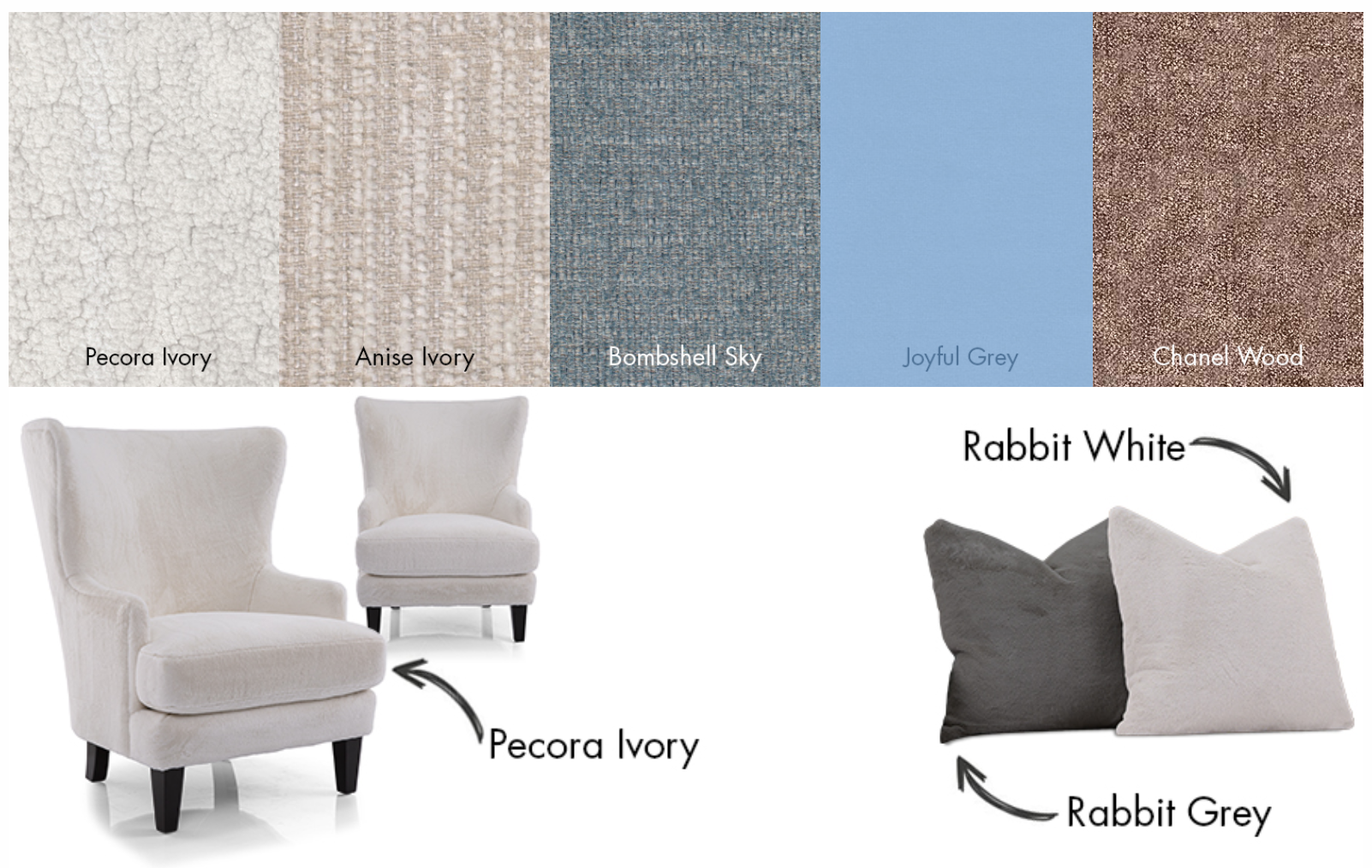 3. Warm Lighting
Use soft white lightbulbs or darker lampshades such as our Mercury Lampshade to produce a calming ambiance. Soft white is more relaxing for the eyes and it even makes us look better – softening skin tone and reducing imperfections. The Danish know to select lighting that is easy-on-the-eyes.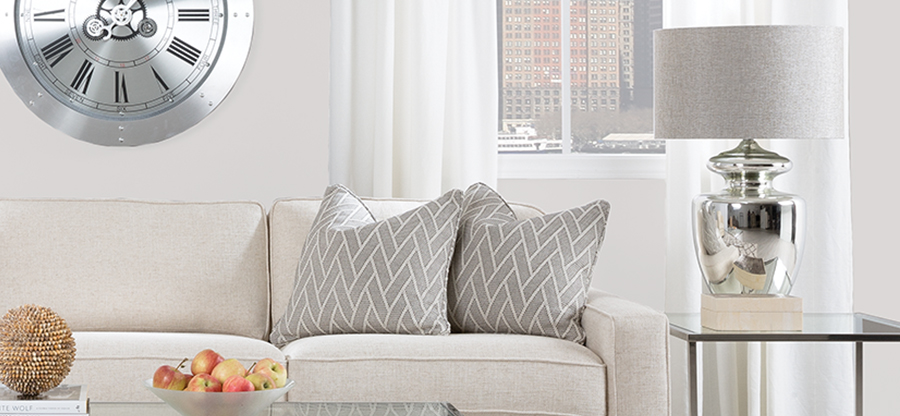 4. Organize Your Space
One of the best ways to embrace hygge in your home is to conquer clutter. Organizing your home to only include items that are both functional and sentimental can truly change your way of living. Be conscious when bringing new items into your space.
Ask yourself: Does that item spark joy, or will it become clutter?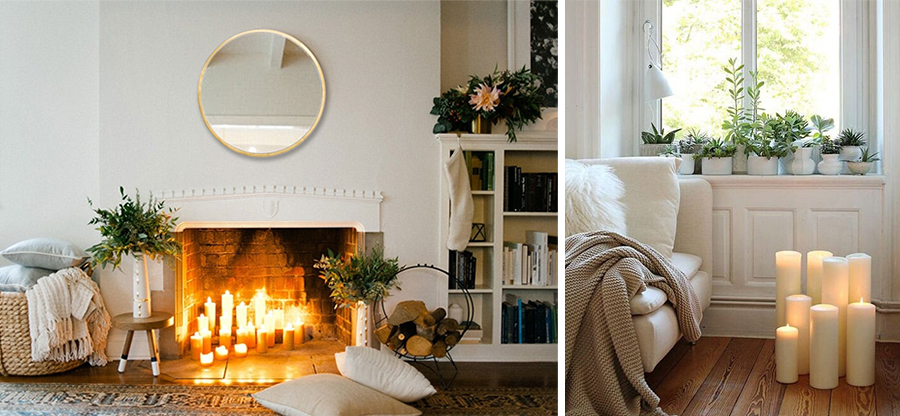 5. Add Texture
Although texture is likely not the first thing that comes to your mind when you think of comforting hygge decor, the introduction of natural materials can add uniqueness to a minimalist design. We recommend incorporating warm and natural materials such as wool and wood to your home decor, such as our Galley Credenza or our Berlin Nesting Coffee Tables.

A cabinet or credenza can also offer lots of closed storage while bringing character or style into your space. The sleek and modern Carlotta or Robin cabinet will add a punch of colour to the room, while the Galley Credenza's poplar veneer doors add a touch of warmth. If drama is more your style, the black matte finish of the Shivani or Zita cabinet is sure to be a hit.
Now it's your time to incorporate our top 5 hygge decor tips in your home! Relieve some stress and enjoy a minimalistic lifestyle that brings you joy. We believe that a beautiful and comfortable home is the foundation to a happy family.