From our friends at Electrolux! This makeover made it one of the most enviable rooms in the house.
We often think about renovating kitchens and bathrooms—but why not laundry rooms? You and your clothes should have a clean, organized space. Here, Sarah Sherman Samuel tells you how she spruced hers up.
When I first saw the laundry room in our new A-frame cabin, it was clear we had our work cut out for us. Though large, it was dark and dated, with peeling paint, stained floors, and older appliances—in general, it just didn't make good use of the space.
I worked with Electrolux to give the room an overhaul and get it back into a functional place to care for our clothes and linens, with a fresh new look.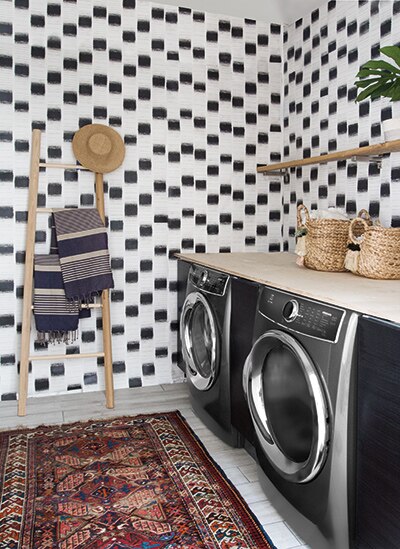 We completely gutted the flooring, shelving, machines, and cabinetry, replacing them with new floors (in a tile that mimics wood), custom wallpaper in my own design, and a top-of-the-line washer and dryer that properly care for our fabrics.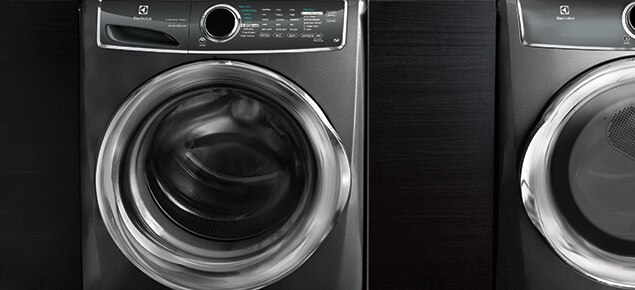 Clean & Stain Free
Keep clothes looking their best with the Electrolux exclusive SmartBoost™ technology on our washer.


To get a complete picture of how the room should look, I made a mood board that took into account color scheme—I felt that lighter and brighter would better suit the space, and emphasize its role in keeping our home clean—as well as texture, which I brought in with a patterned rug, terracotta pots, and a wooden step ladder.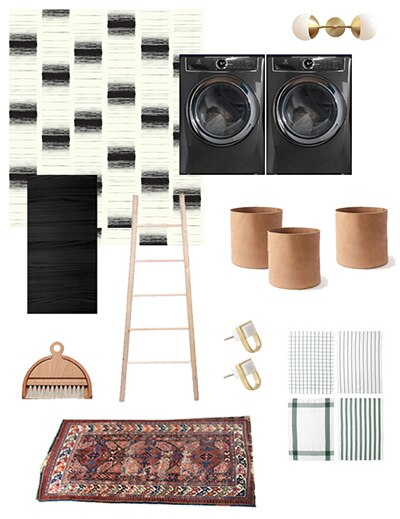 The cabinets are from Ikea, the countertop is high-quality birch plywood sealed with polyurethane. And the Front Load Perfect Steam™ washer and gas dryer have been amazing—a lifesaver in our busy household. Archie the toddler loves to stain my clothes, but the SmartBoostTM technology helps to keep my colors vibrant and stain-free.
I couldn't be happier with the result and how we transformed the room, making it a little brighter and a lot more me.