From our friends at Napoleon!
You've grilled masterful and mouth-watering masterpieces on your BBQ when celebrating the holidays, but now it's time for a rocking party. Did you know that you can make delicious drinks and lush libations using your barbecue? This unique cocktail came from none other than our esteemed founder. I was experimenting with a charcoal grill and we got to talking when the subject of drinks came up. A little back and forth – he supplied the alcoholic ingredients, I supplied the BBQ element – and the Smoky Napoleon was born. Enjoy this cocktail with a delightful steak or an after-dinner delight.
Ingredients
Napoleon Smoker Box
Your favorite flavor of wood chips
ice
1 shot Cognac (preferably Napoleon brand)
1 shot Bourbon
1 shot Cointreau
Instructions
Fill a Napoleon Smoker Box with your favorite flavor of wood chips, keeping in mind that some flavors are stronger than others. Place the Napoleon Smoker Box onto the sear plates over a burner. Light the burner below the Smoker Box until the wood chips inside begin to smoke. Turn off your BBQ and, using Napoleon Heat Resistant BBQ Gloves, remove the Smoker Box from the grill to a cutting board or trivet.
Place a few glasses upside down over the top vents of the Smoker Box and allow the smoke to fill the glasses while you prepare the drink.
Fill a cocktail shaker with ice, 1 shot Cognac, 1 shot Bourbon, 1 shot Cointreau. Shake until chilled.
Quickly flip a glass filled with smoke and strain the drink into the cup. Garnish with a twist of citrus peel, smoked bacon, and/or fresh herbs.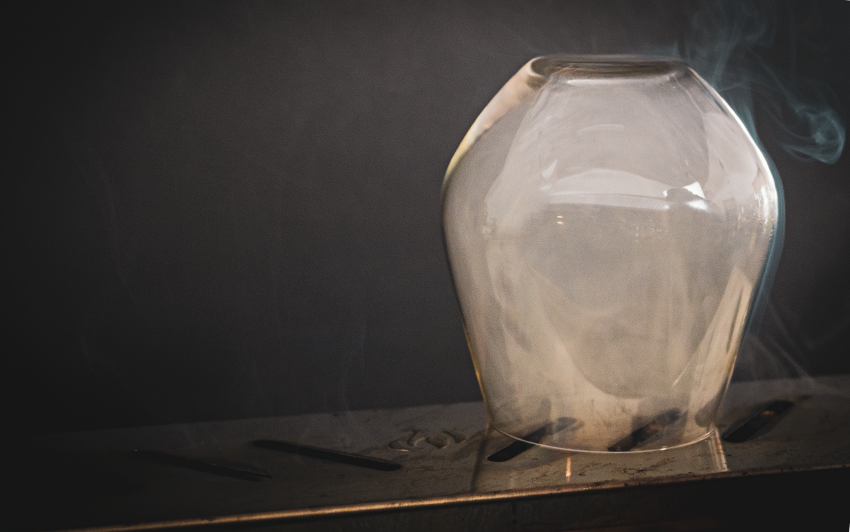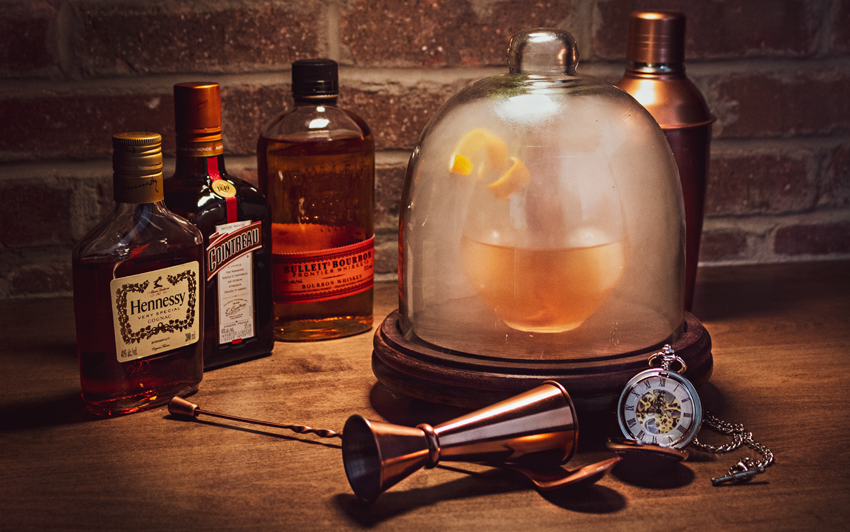 You can also fill a cloche with smoke and allow the drink to smoke further before serving. The reveal creates a spectacular visual effect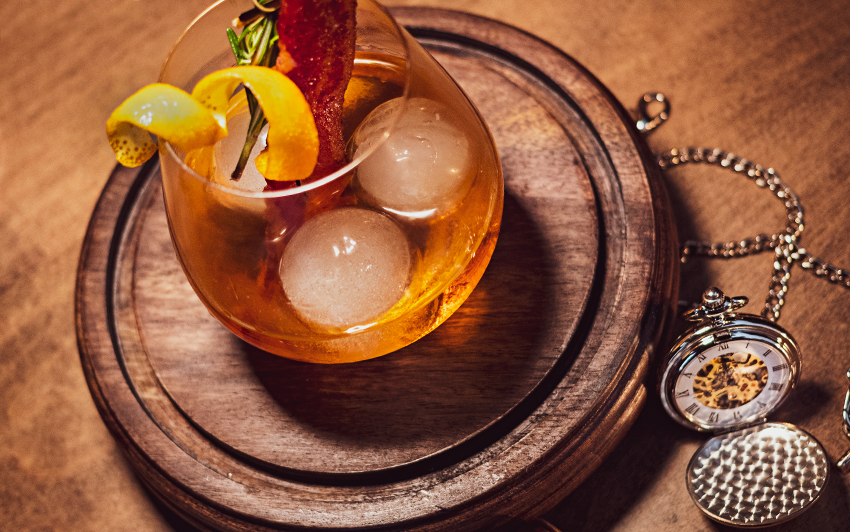 Garnish with a twist of orange peel, smoked bacon, and fresh herbs
It's easy to ring in the New Year with a Smoky Napoleon. Savor the lightly smoky taste as you count down to a new year. How will you use your barbecue to celebrate New Year's? Share your New Year's grill recipes, stories, and photos to our social pages like Facebook and Instagram using the hashtags #NapoleonMoments and #NapoleonGrill.

Happy Grilling!