From our friends at Napoleon!
When I'm designing new homes for my clients, I'm given a blank slate, the ability to add amenities without constraint. However, not every project involves new construction. Some homebuyers are moving into existing homes or simply looking to add some pizazz to their current home. While avoiding steep construction costs, there are a number of ways to revamp an existing space (and no, not just with a fresh coat of paint). One of these is with the addition of a fireplace. But what if you don't have a chimney or additional gas line in the room you'd like to enhance? With electric fireplaces, these impediments vanish. Such was the case in my own home, The Croswell, in Grand Rapids, Mich.
THE SPACE:
The Croswell is a three-story urban live/workspace. My challenge was adding a fireplace to the conference room on the second floor. This room contains an all-seasons porch with retractable screens and folding panels to open the room to the outside when desired. It's where I work with my clients when designing their dream homes. When I'm not working, this area transforms into a four-seasons oasis for relaxing and entertaining. The only thing missing was, you guessed it, a fireplace.
Because of our cold Michigan winters, this open-concept room with its wall of windows can get pretty chilly. With this in mind, we set out to install a new fireplace, both for the aesthetic appeal and to provide heat to keep the room comfortable.
THE PLAN & IT'S CHALLENGES:
Thanks to innovations in electric fireplaces, I was able to come up with multiple designs that offered all the beauty of a real fireplace but without the need for a chimney or gas line that comes with installing a gas or wood-burning unit. We considered three different designs for the space. Since we already had the room furnished, our options were limited. Therefore, each of these three concepts used minimal space while creating maximum effect.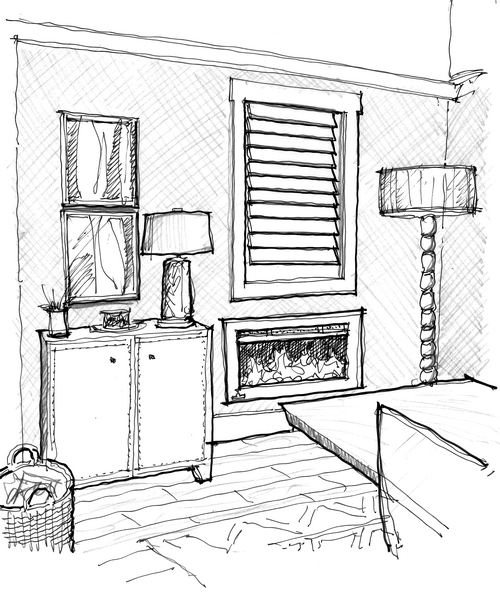 Design 1: Our first design was minimalist. By cutting a hole in the drywall and hardwiring the Electric Fireplace, the fireplace could become flush with the wall without too much fuss to install. This is also a bonus when placing a TV or mantel above the unit. Because the fireplace heat output comes only from the heat vent, it is safe to install this fireplace wherever you want, regardless of surrounding combustible materials like drywall or wood. If not for electric, I would not be able to put this fireplace below my window as I wanted.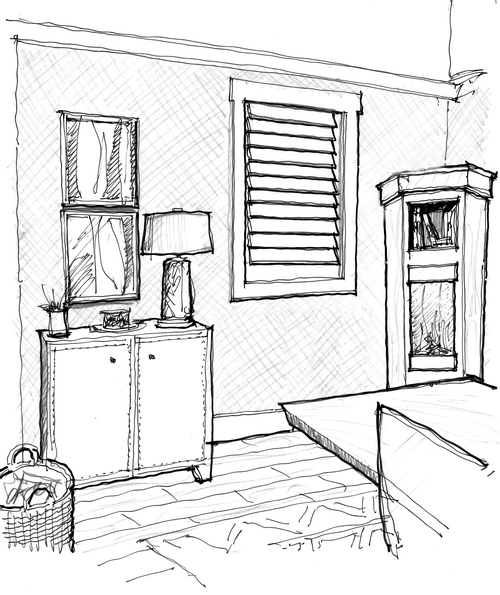 Design 2: Compact yet beautiful, design number two includes the slim profile of the Allure Vertical Series. With this unit, I am able to change the ember bed colors, flame height, and accent lights. The design we have here includes a custom-built bookcase that would house the unit while adding more valuable storage space to the room.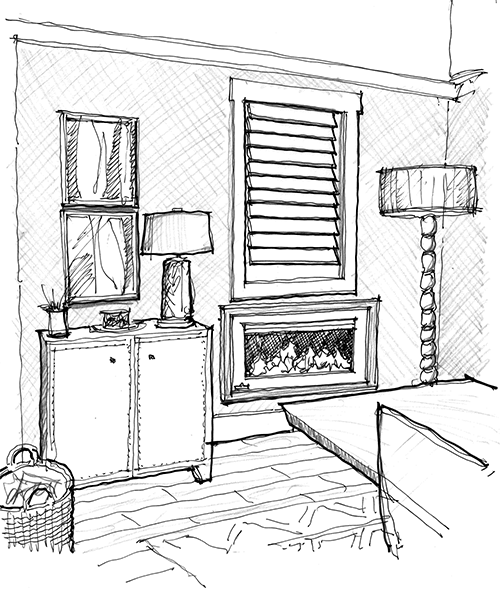 Design 3: While the simplicity of electric allows me to plug and play, by adding an elegant, custom-designed surround as we have done here, the unit looks more integrated with the room. The La Paloma grey paint color complements the white oak table and transitional hickory chair dining pieces. We have plantation shutters, Visual Comfort light fixture designed by Kate Spade, as well as woven materials in this space which all play well in a classic genre. The sleek design of this particular unit also allows me to change the color of the flames and toggle the heat on in the cold winters and off in the hot summers while still enjoying the visual ambiance.
With the advances in electric fireplace technology and evolving homeowner attitudes, more and more architects, builders and designers are choosing to incorporate the simple ambiance of electric fireplaces into their projects and into their own homes. While these designs are specific to my conference room, they are a great example of the small amount of space and time necessary to add the elegant look of fire to your next project. Whether you are adding a fireplace to an existing space, or if you're creating a dream home for a client, an electric fireplace is a beautiful, low-maintenance option to consider for your designs. Add an Electric Fireplace to your home design.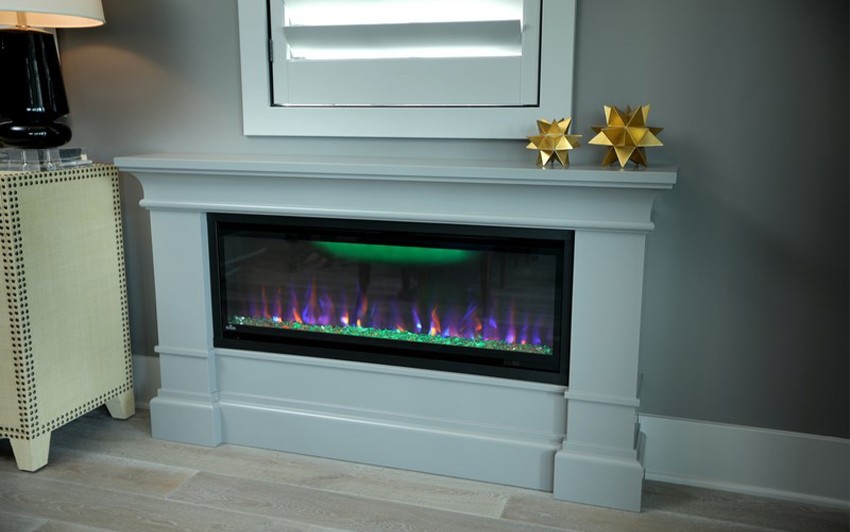 Wayne Visbeen, AIA, IIDA, principal and founder of Visbeen Architects, Inc., is known for his one-of-a-kind home designs. Visbeen works with clients to understand the important aspects of their vision and then transforms these into a conceptual sketch right before their eyes. Winner of more than 100 Residential Design Awards and dozens of Best in American Living Awards, Visbeen incorporates these themes and more into his designs and his own home, located in Grand Rapids, Mich.