From our friends at Bosch!
How Does Induction Cooking Work?
More Cooking in Less Time: Induction cooking is your secret weapon when time isn't on your side. Because the heat is centralized to exactly where it's needed, induction cooktops help reduce overall cooking time. A special Bosch cooking mode called SpeedBoost® provides a burst of power to speed up the heating process even further, like preheating a pan for searing a piece of meat or fish, boiling water for quick and easy pasta dinner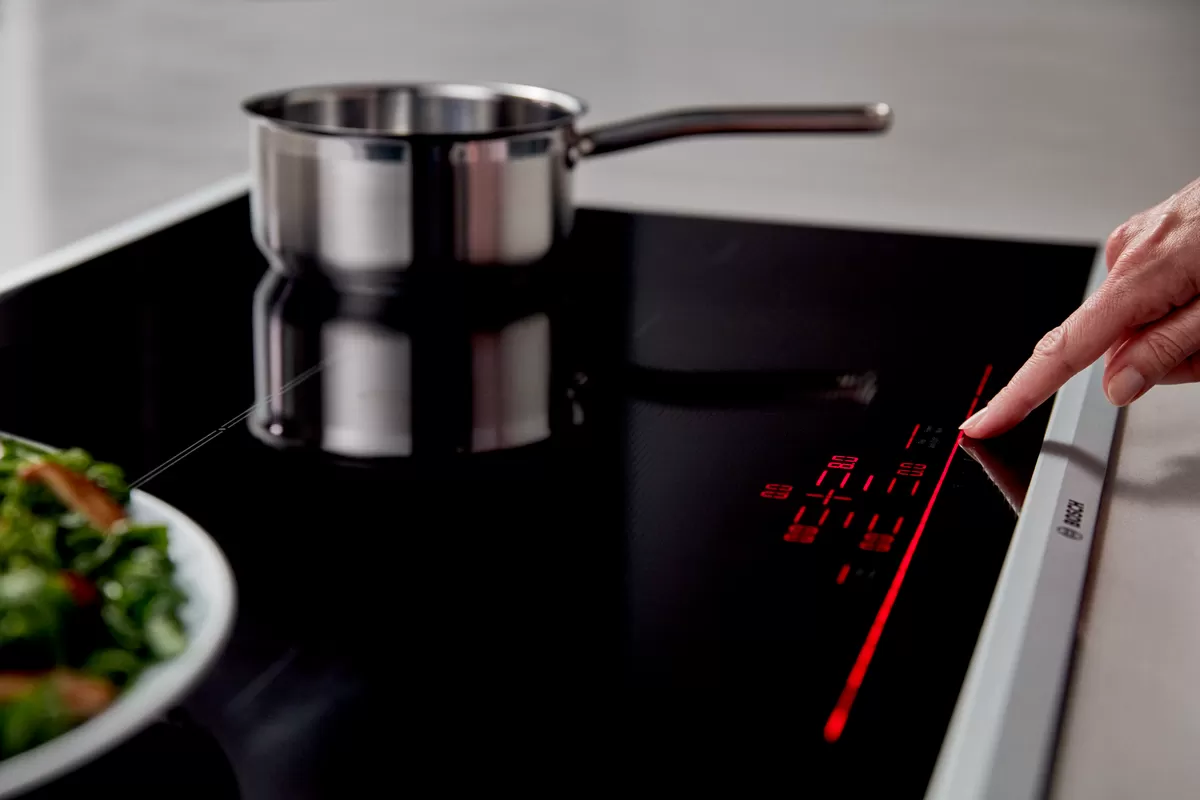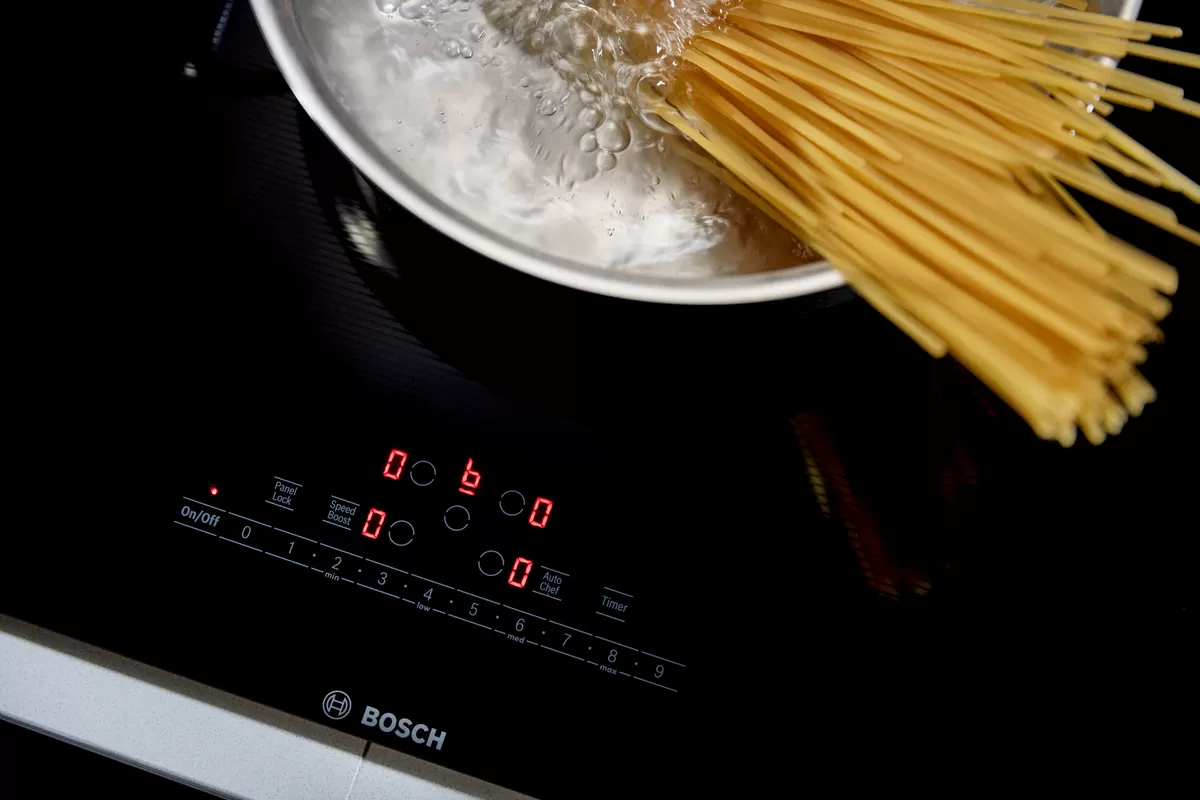 Perfect Results in a Pinch: Temperature control is essential for creating a meal that you are proud to serve family and friends. A few degrees too high and the risotto burns, the milk boils over and a delicate sauce scorches. With induction cooking, the process of heating your cookware stops as soon as the cookware is removed from the cooktop. This incredible response gives you even more control when cooking.
Life is messy, but cooking shouldn't be: This heat source also means that the induction cooktop surface never gets as hot as with an electric or gas cooktop, making it even easier it quickly clean up spills. Should a spill occur, simply wipe down the surface with a paper towel, followed by a soapy dishcloth, and finish with a quick polish of glass cleaner – there's no need to scrub! In a matter of seconds, the stunning induction cooktop is pristinely clean and prepared to take on any new recipe.

Change the way you cook! Shop our induction cooktops here.