See the original post here: https://www.bosch-home.com/us/experience-bosch/heart-of-the-home/recipes/curtis-stone-recipes/curtis-shares-five-tips-every-home
As a chef, I've been fortunate enough to travel the world and cook in numerous kitchens. No matter where I go or what I eat, one thing remains: there's nothing quite like a home cooked meal, prepared with love and care in your own kitchen. To me, the kitchen is the heart of the home. It's more than just a place to cook, it's a place where people gather, to share stories and celebrate life. It's why the kitchen is my favorite room of any home.
It should come as no surprise that one of my favorite things to do in the kitchen is to cook! And, my philosophy around home cooking has always been pretty simple: create delicious, simple meals using fresh, seasonal ingredients—and invest in quality tools and appliances that are designed to help make your kitchen experience that much easier. Curious to learn more about my cooking philosophy? Watch this video.
But how do you bring this concept into your own kitchen? My friends at Bosch home appliances have asked me to share my top five tips every home cook should keep in mind every time they step into the kitchen. From prep to post-meal clean up, these tips will not only help you become a master cook in your own home, they'll also help simplify your kitchen routine, giving you more time for the things in life that matter most.
1. Clean as you go.  This is a basic rule chefs are taught from the start. Cleaning as you go prevents clutter that may get in your way when working in the kitchen, lets you move more freely, and simplifies your post-meal clean up. I love that I can pop my dirty utensils, mixing bowls, even large pots and pans into my Bosch dishwasher after I'm done using them and keep cooking. Dirty dishes are out of sight and out of mind.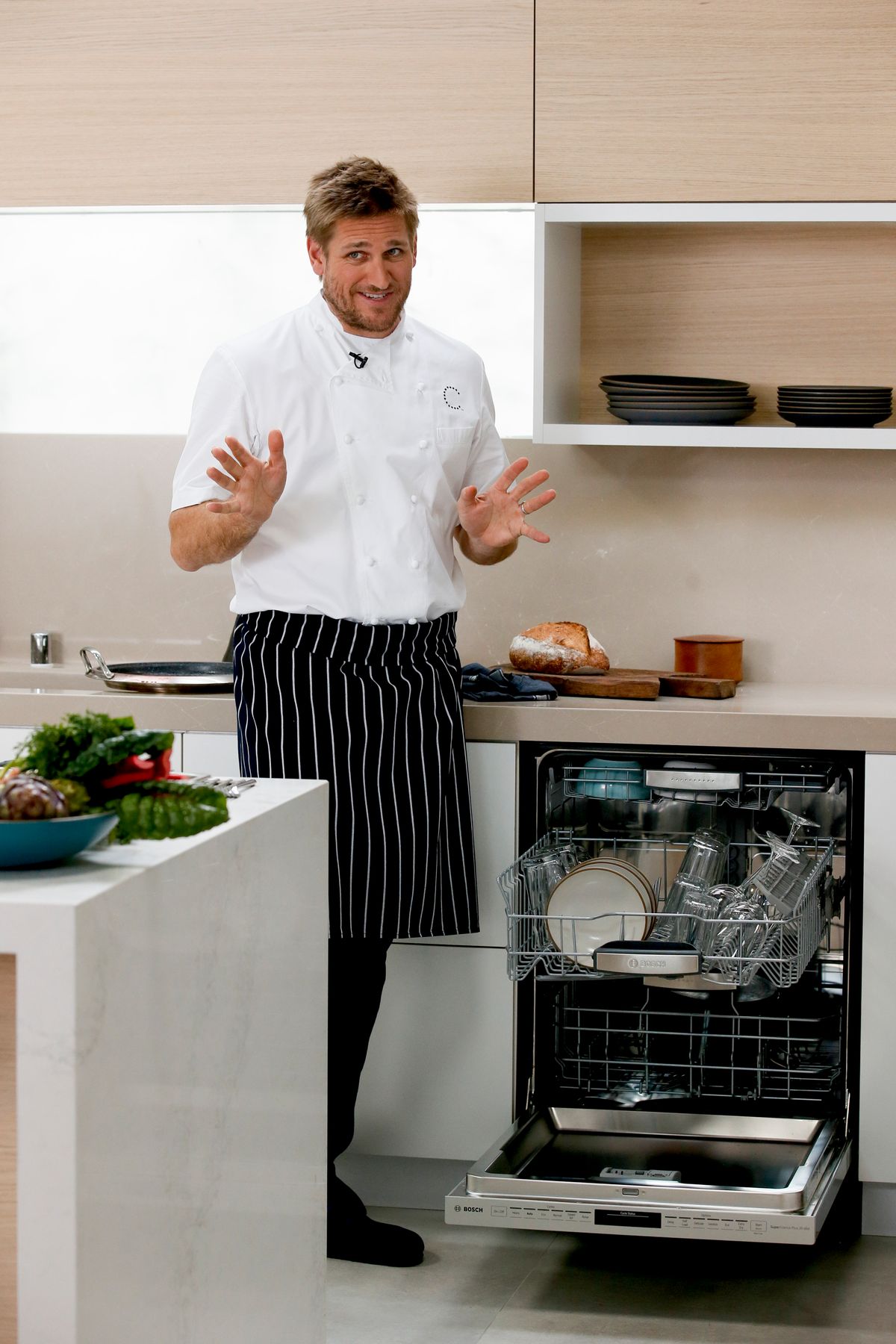 2. Cook within the season and keep it simple. Fruits and vegetables that are in season will always taste their best. There is simply no comparing spring's super sweet, tasty strawberries to those found in winter. When your ingredients are this fresh and delicious, you can keep meals simple while still achieving the healthy and fragrant flavors you desire.
3. Ask for help. Whether you're making a weeknight supper for the family or hosting a dinner for 20 (like me!), don't be afraid to ask others to help with simple tasks. Including your children in prep or clean up teaches them new skills, develops their tastes for different foods, and let's you spend more one-on-one time with them. Eating with friends or family? Guests always feel great when they can help clean up after a delicious meal.
4. Use smart tools and equipment. While shooting Take Home Chef, I went to hundreds of homes across America, and realized most home cooks were using tools and equipment that were outdated, damaged, and just not functional. These home cooks thought they lacked the ability to prepare something delicious, but the truth is their equipment had failed them. While you might know Bosch for their dishwashers, I love how Bosch cooktops and ovens give me the high-quality and precision I'm accustomed to.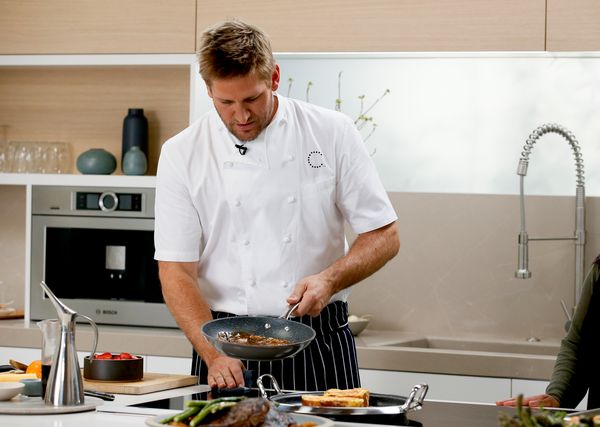 5. Prep Ahead. I'm a big believer in making meals ahead of time. While we all lead busy lives, taking advantage of your spare time to prep ahead is a great practice. If I'm cooking for friends, I want to spend time with them, not be held up in the kitchen the entire time. Making certain items ahead of time helps me do this. And, when we're hungry for dinner on a weeknight with little time to prepare a meal, it's nice to know I have an arsenal of prepped ingredients in the refrigerator that are ready to help me whip up something simple and healthy.
With these tips and a little practice, I know everyone can be a great home cook. But, cooking and food, is meant to be shared. I want to hear from you—what are some of your must-do steps when it comes to the kitchen?