Enjoy this quick and easy air fry recipe from our friends at Frigiaire!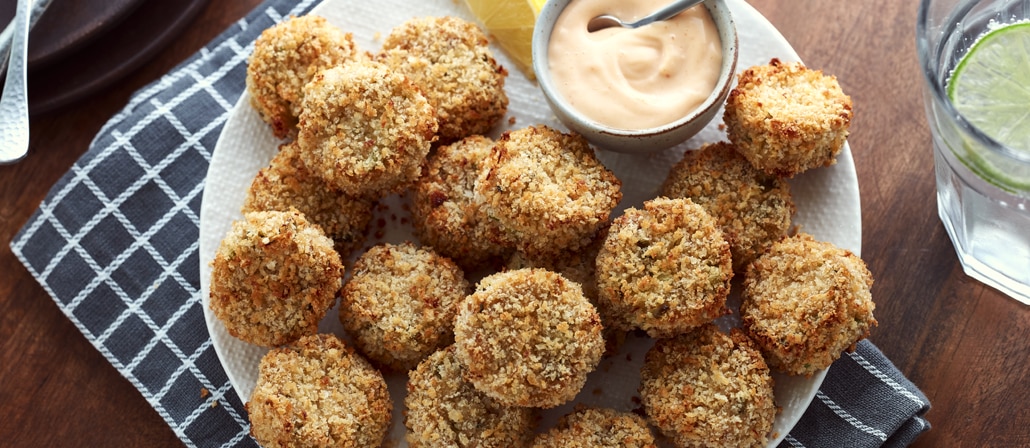 Instructions:
Preheat oven to 400°F on the Air Fryer setting.
In a large bowl mix together crab, chives, pickles, egg, Dijon, dill, mayo, lemon zest and juice. Season with black pepper.
Form into cakes, approximately of a heaping tablespoon. With panko in a plate, roll patties in panko, lighltly covering all sides.
Place crab cakes on a prepared parchment lined baking sheet. Repeat with second batch. Spray with cooking oil spray.
Bake for 12 minutes, turning tray halfway for even baking.
While crab cakes bake, mix the mayo and Sriracha together in a small bowl. Transfer to a small serving bowl.
Serve crab cakes warm with spicy mayo and extra lemon wedges.
PRO TIP:
Air fryer ovens
 eliminate the need for another countertop appliance by putting the same technology right in your oven. Learn more about how to get the most from your air fryer oven with these 
helpful tips
 from the experts.