Dads who grill all have one thing in common: they are mighty proud of their BBQ masterpieces! While dads who love grilling are often pretty darn good at flipping juicy burger patties, not every home BBQ master chef is built the same way. They all have their own BBQ personalities that truly lets their individuality shine — and each BBQ personality matches perfectly with a grill that helps them achieve cookout success.
From the way you prep the grill, to how you entertain for Game Day with friends, all the way to the number of marinades and seasonings you concoct for your famous wings, let's discover which BBQ personality type you are, dad!
THE DIFFERENT BBQ PERSONALITY TYPES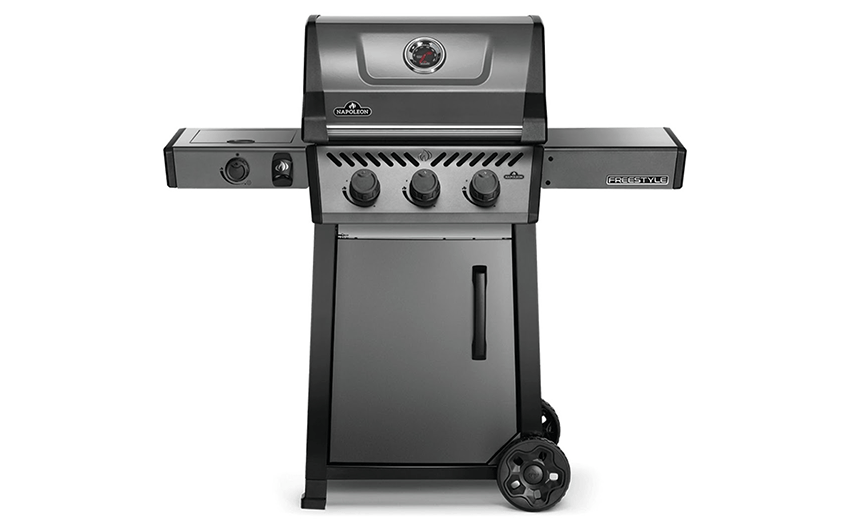 THE FIRST-TIME GRILLER | FREESTYLE SERIES
If you're a first-time griller, still navigating the barbecue world's unknown (and delicious) waters, then your BBQ personality matches with the Freestyle line of grills.
While you find your footing in the art of BBQ, you can make the most of the Freestyle 365 Propane Gas Barbecue grill. This unit is packed with premium features and value that is second to none. Being newbie-friendly, the Freestyle 365 is seamlessly ignited by the instant JETFIRE ignition system. So, you guessed it — it never misses a beat!
Once everyone is happy and fed, you can clean, fold down the side shelves, and store this grill with absolute ease!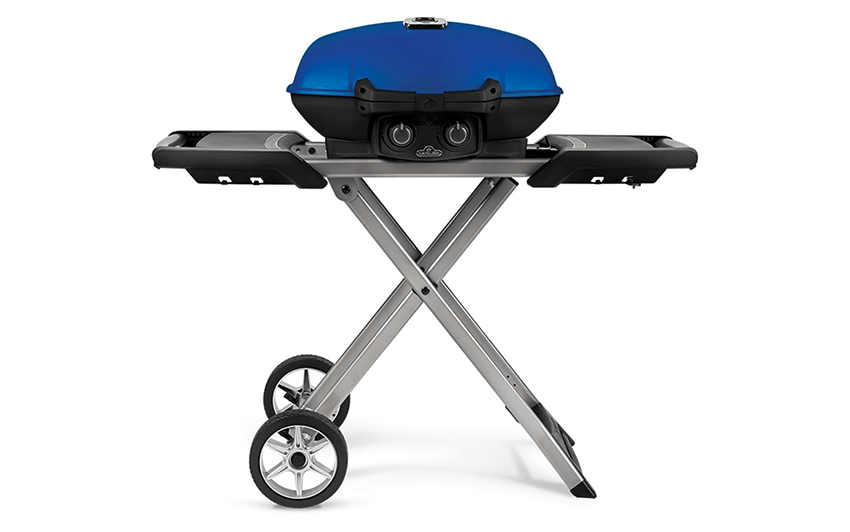 THE GRILL CHEF WHO IS ALWAYS ON THE GO | TRAVELQ SERIES
For the dads who grill and have a case of wanderlust, you must never leave your house without the TravelQ Series. That's not even an exaggeration, because you never know when you're going to crave a burger on the beach, right?
Feed both your wanderlust and your need for a BBQ fix with the TravelQ 285X. This portable gas grill comes with a scissor cart that leads the way with innovation and quality. This travel grill has everything you need to grill your favorite meals no matter where life takes you.
Revel in the convenience of its all-terrain wheels, easy folding abilities, setup, and compact storage. Let's grill on the go!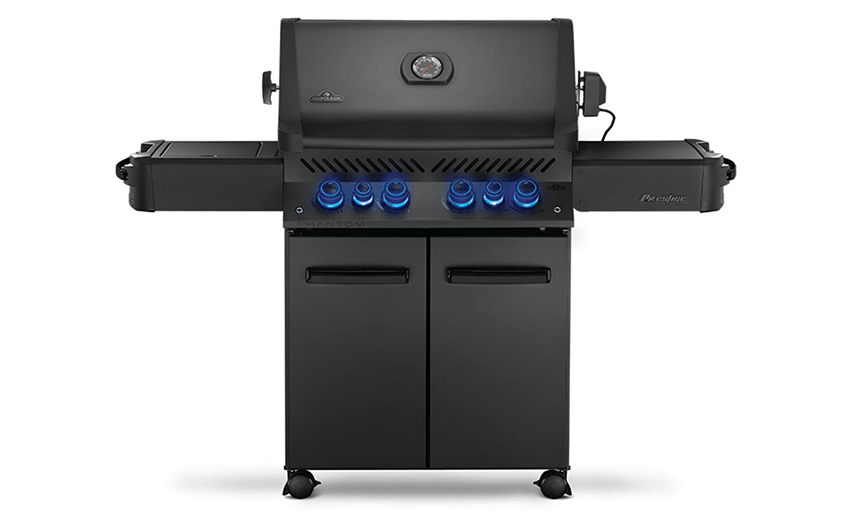 THE FABULOUS GRILL MASTER | PHANTOM SERIES
To all you fabulous dads who like the lavish things in life, the Phantom grill is the one for you. This series is more than just a look or a means to cook a mouth-watering Surf n' Turf feast. The Phantom grill series is a lifestyle.
One of the most impressive BBQ grills in the Phantom series goes by the name of Phantom Prestige 500. Fueled by propane, this sleek unit is the whole package. Designed in a deep, dark, and matte black color, you will fall in love with the sheer sophistication that it injects into your luxurious lifestyle.
The Phantom Prestige is edgy and fully equipped to handle any type of BBQ you have in mind. It comes with four main burners, a rear burner with a rotisserie kit, and an infrared sear station, which can accommodate all your unique grilling styles — perfect for impressing on date night!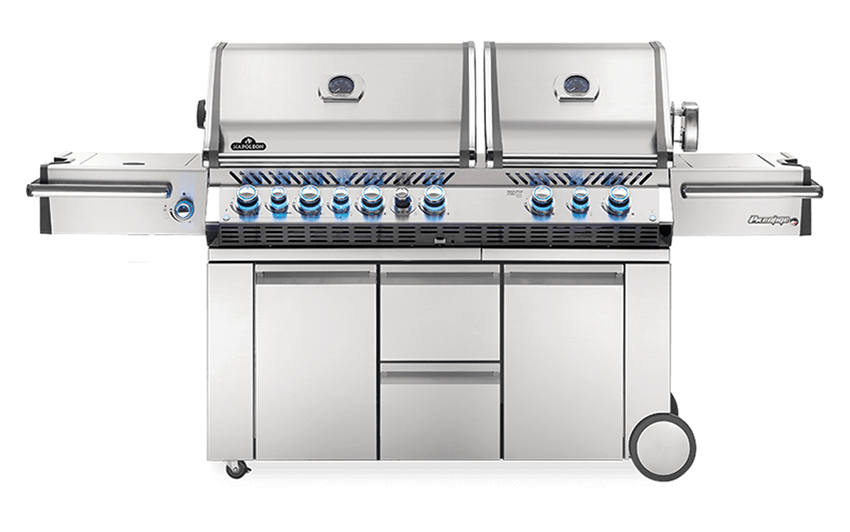 THE MULTITASKER | PRESTIGE PRO SERIES
Cooking is a long process, especially when you have a main course, side dishes, sauces, and desserts to prepare. If you're a multitasking superdad, then these tasks surely don't faze you. All you need is a grill from the Prestige PRO Series to get all your tasks done at the speed of light. After all, that is your forté!
The Prestige PRO 825 is a phenomenal BBQ grill that boasts a power side burner and infrared rear and bottom burners. Time is gold and this grill completely agrees with you, that's why it consists of multiple burners across two grill heads to get several things cooking at the same time.
The main grill head is large enough to accommodate food big enough for a crowd and provides tons of gas-powered cooking. The second grill head has two ceramic infrared burners that reach high heat in seconds, which is ideal for searing restaurant-quality steaks. And let's not forget the two-stage power side burner with a reversible cooking grid. This feature will be your best friend when mixing sauces or preparing multiple side dishes.
Any dad who has this grill in their backyard arsenal is the designated host for all future events!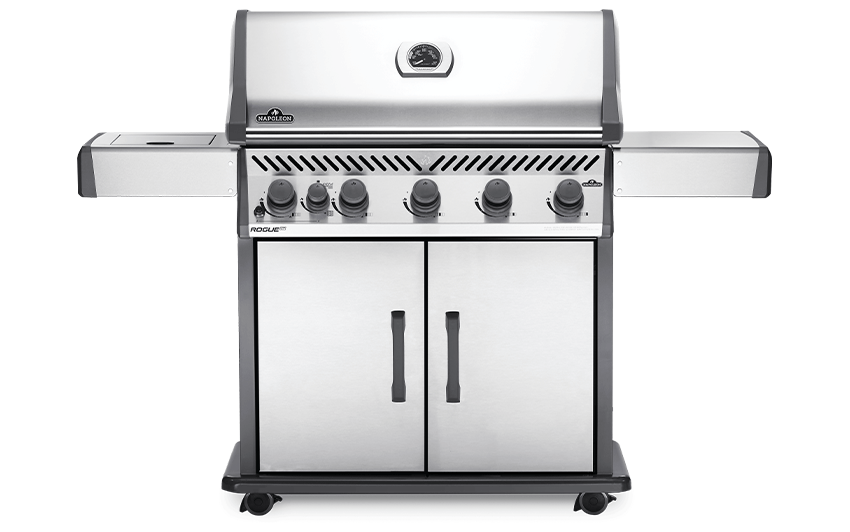 THE OLD-FASHIONED GRILL KING | ROGUE XT SERIES
If you swear by authentic charcoal grilling, then this is a sign to get yourself a Rogue XT Series grill.
Grilling the old-fashioned way renders authentic smoky barbecue dishes that remind you of simpler times. Achieve that flavorful, aromatic, and nostalgic taste with the Rogue XT 625. Thanks to its bonus smoker box, you'll have the opportunity to create true smoke flavors.
Cooking for a crowd? No problem! The Rogue XT Series stuns with a massive 980 square inch cooking area that allows you to grill for all your guests in no time.