DIY stock so good, you'll drink it out of a mug.
See the original post here: https://www.electrolux.com/en/article/the-joy-of-homemade-stock
Although stock is great to have year-round, there is something about fall that makes it extra-appealing. Chicken stock has been associated with a slew of positive health benefits, including strengthening your bones and immune system, promoting strong hair and nails, and of course, helping fight the common cold or flu. While store-bought stock is incredibly easy to grab and use, taking the time to prepare your own will not only help reduce waste, but will inevitably taste better, too.
The basic steps are simple: Save the carcass and bones from your leftover roast chicken and toss them into a pot with water, onion, and a bay leaf. Don't have roast chicken carcasses? No problem — you can ask your butcher for chicken backs and ribs, or just use a whole roaster chicken. Then, bring the pot to a soft boil, and add carrots, celery, and leeks (feel free to use older, wilted ones!). Top the mixture off with the seasoning you crave (think parsley, peppercorns, salt, thyme, etc., or more exotic like cardamom). Leave the pot at a slight simmer for a couple of hours, keeping in mind that the more time it simmers, the more flavor the stock will have (using around 4 hours as a benchmark). One key note: Don't boil the stock, as that will yield a cloudy final product. For temperature precision to avoid this, try making stock on an Electrolux induction cooktop for a perfect, consistent heat every time.
Once you're satisfied with the flavor after tasting along the way, strain the bones and vegetables and refrigerate the stock. The next day, just skim the fat from the top and you've got homemade chicken stock that can last upwards of 3 months in the freezer. Want an even deeper, darker stock? Brown the bones in a 450 degree convection oven before putting them in the pot.
While chicken noodle soup or just a mug of plain broth is the ultimate cure for a cold or the chilly-weather blues, that homemade stock has a lot more potential uses beyond soup. Using homemade stock rather than store-bought in stir fries, rice dishes, sauces, and casseroles will add depth and some extra love to the dish. It also allows you to control the salt levels in the dish, as most store-bought stocks tend to be loaded with sodium.
For inspiration, we turned to Food52 for recipes that either rely on stock, or will get an extra flavor boost from using stock. To ease into things, check out Food52's recipe for "
Chicken Stoup
," a hearty spin on the classic chicken noodle soup. Riffing off the combination of "stew" and "soup," this recipe is full of chicken and veggies, and is perfect topped with your al dente pasta of choice.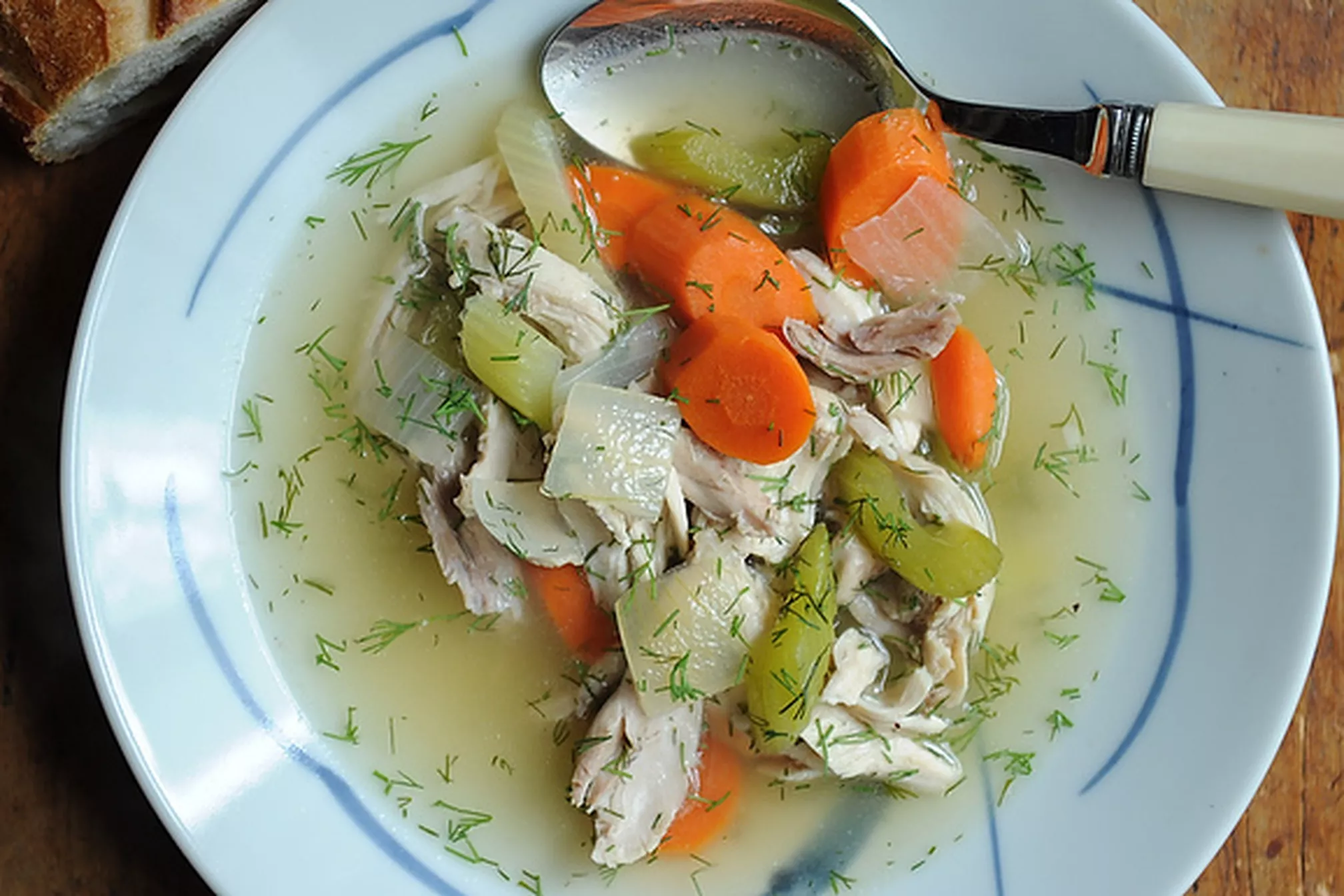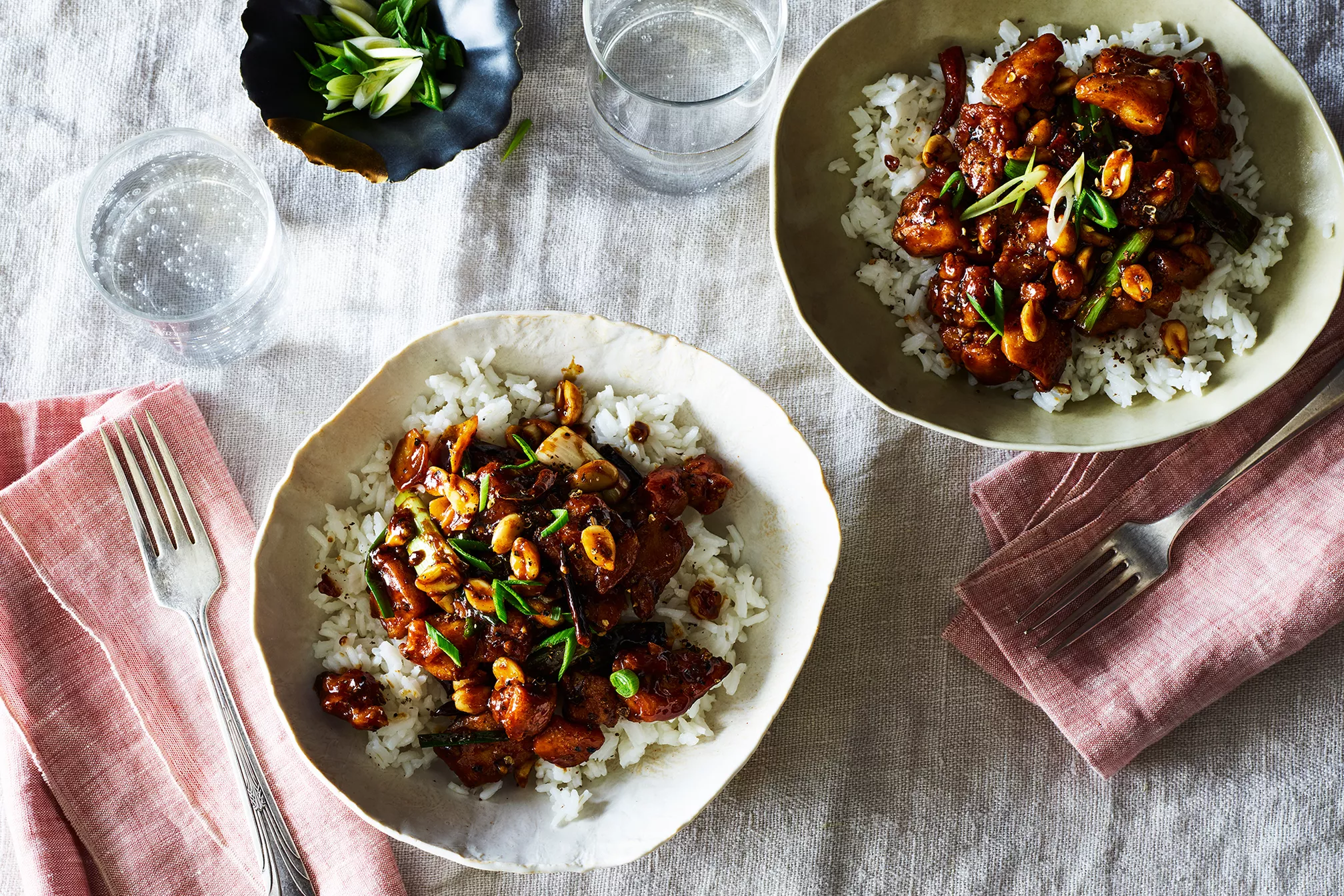 Next, consider the benefits of using stock with your vegetable stir fries. It doesn't get much simpler (or healthier) than incorporating chicken stock – just heat a little oil in the pan, add your favorite vegetables, then pour stock over top and simmer. Using stock in the stir fry in this
Gong Bao Chicken
recipe instead of water will definitely add more flavor to an already flavor-packed dish.
Another mealtime staple that chefs frequently prepare using stock is rice. Simple and adaptable among many different ethnic styles, rice is often infinitely tastier when prepared with stock instead of water. This
paella recipe
, created for tasty on-the-go grilling at picnics or tailgates, suggests bringing recipes outdoors and putting them together on the spot. After preparing the chorizo, chicken, pork, onions and tomatoes on the grill (preferably using a paella dish), simply add rice and chicken stock to get things cooking.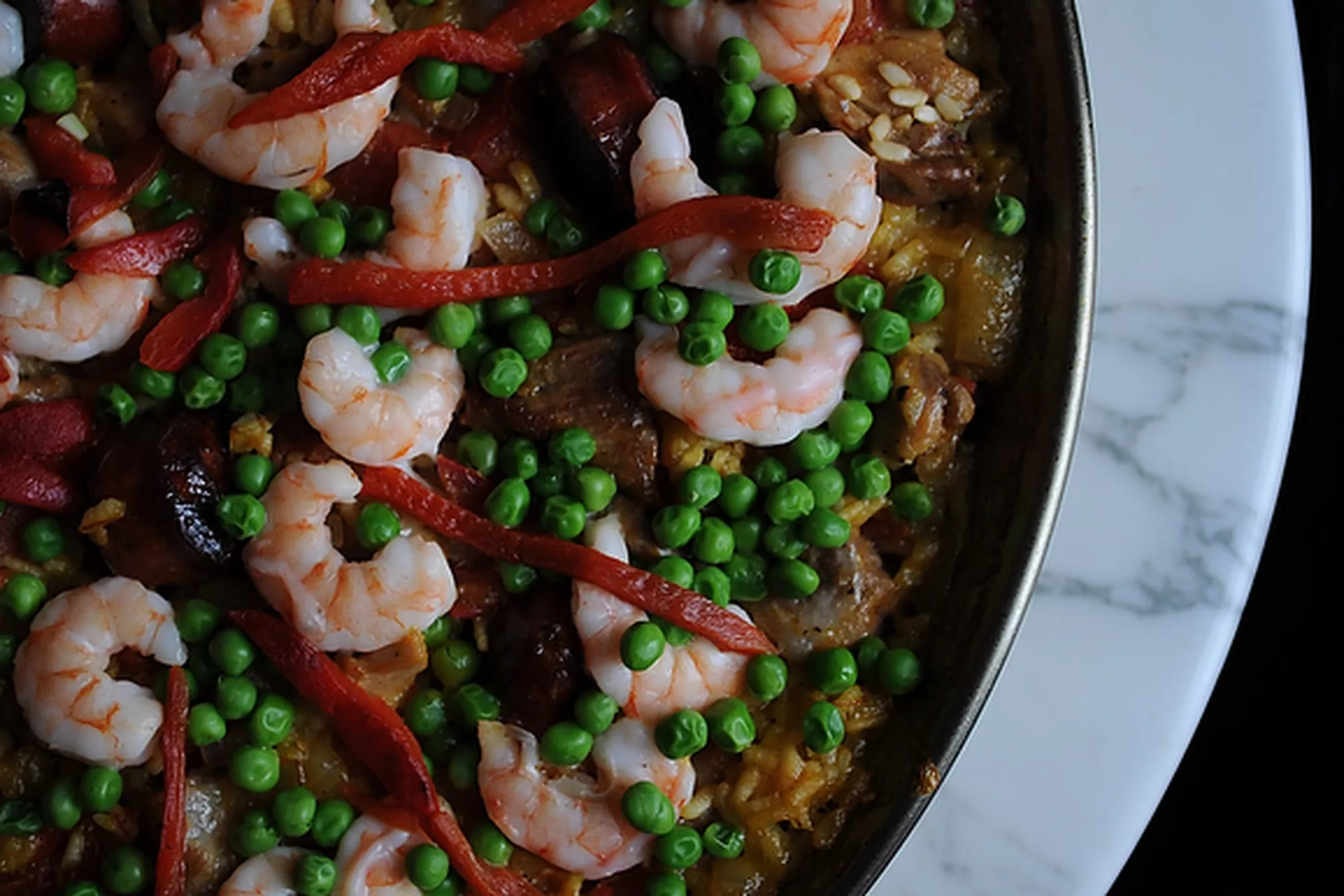 The best part of DIY stock? You can make an extra large pot and use it lots of different ways in your cooking for weeks to come. Bonus: If you're a pan sauce person who just needs an ounce or two at a time to finish a dish as opposed to a full pint, freeze some of the stock in an ice cube tray and store them in a zip freezer bag. Then, next time you need to de-glaze a pan, a few stock cubes, a pat of butter, and you're on your way to a good meal. Experiment with new recipes or stick with more classic soups – either way, homemade stock is sure to help make transitioning into fall a little easier.