From our friends at Bosch
White is easily one of the most underrated colors in the design world. The classic simplicity of this hue is the ideal backdrop for a variety of design qualities – from bold pops of color to earthy shades and textures. And, white color schemes are especially impactful when used in kitchen design. As the central heart of any home, the kitchen should be inviting, fresh, and comforting, and using white is an excellent way to evoke these feelings. Read on for the inspiration behind three of our favorite white kitchens — and how to bring white hot style into the consumer's kitchen.
White Hot Kitchen #1: A Neutral Base
White kitchens truly have stood the test of time – and for good reason. This ivory hue is a surefire way to give any space an effortlessly chic look. In the following kitchen, the snow-white kitchen island, cabinetry, and countertops provide the perfect base for sleek Bosch appliances and splashes of color. When designing a white kitchen, it's important to experiment with textures and finishes to add more subtleties to the space. A high-gloss sheen creates a bright, modern look, while matte white develops a softer aesthetic. Whichever concept is chosen, an expansive white color scheme is guaranteed to create a refreshingly simple environment for afternoon cooking, weekend meal-prep, or evening gatherings of friends and neighbors.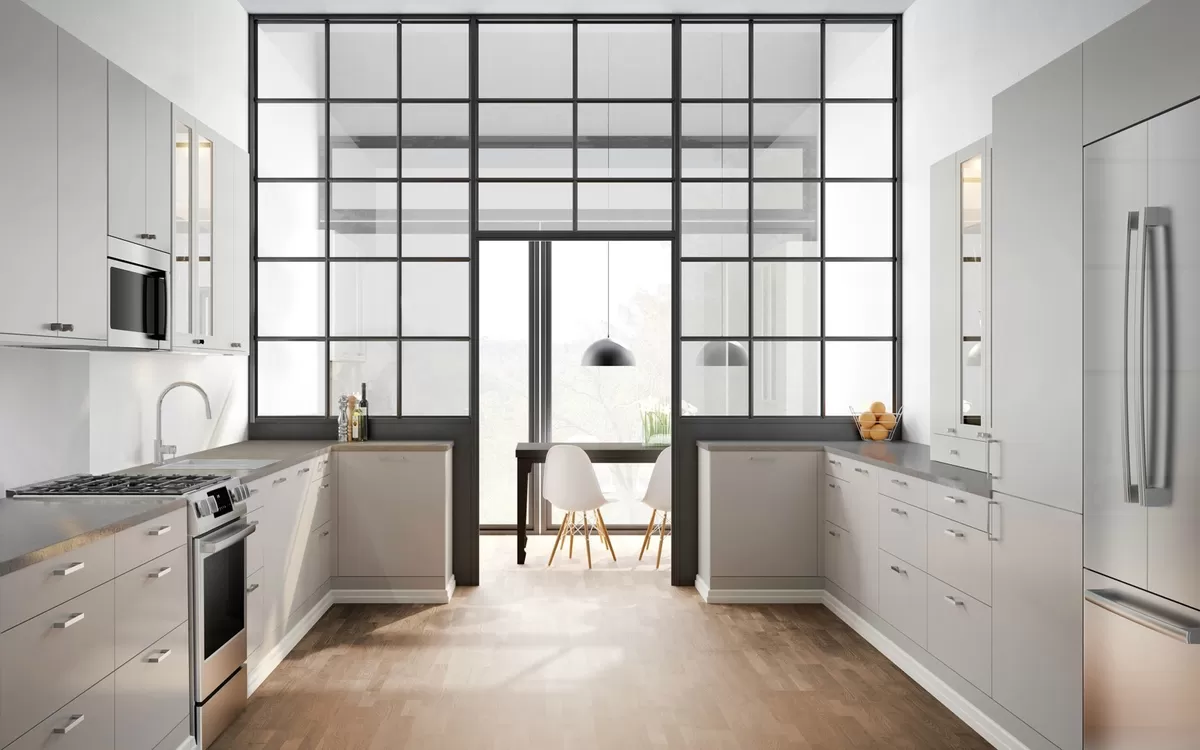 A snow-white kitchen island cabinetry, and countertops provide a perfect base for sleek Bosch appliances.
White Hot Kitchen #2: Maximize Your Space
It's not unusual for homeowners to spend more waking hours in the kitchen than any other room in the house. So, why not design "a haven that is airy, spacious, and welcoming? The color white has a remarkable tendency to make a space feel open. Elongate the kitchen, especially L-shaped or galley-style kitchens, with crisp white walls and cabinetry. Or, leverage white to enhance the home's open floor plan, creating a seamless integration between the kitchen and living spaces.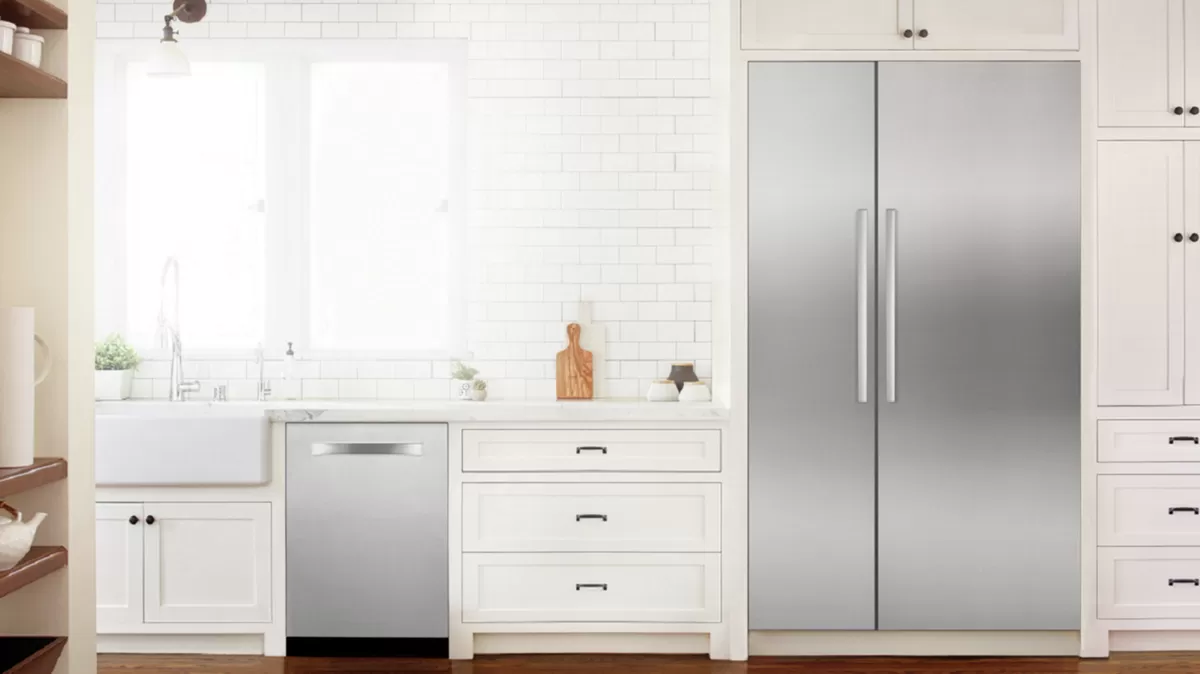 Bosch kitchen with crisp white walls and cabinetry.
White Hot Kitchen #3: Bringing the Outside In
This light shade complements earth tones and wooden textures exceptionally well. As consumers design their kitchen, seek inspiration from outside the home's walls. Bring natural light into the space with vast windows, and display greenery – like drought tolerant succulents or fragrant rosemary – along the countertop for an added element of freshness. Pair white cabinetry with exposed wood shelving or a bamboo backsplash to create an atmosphere that celebrates the beauty and uniqueness of nature.