From our friends at Bosch!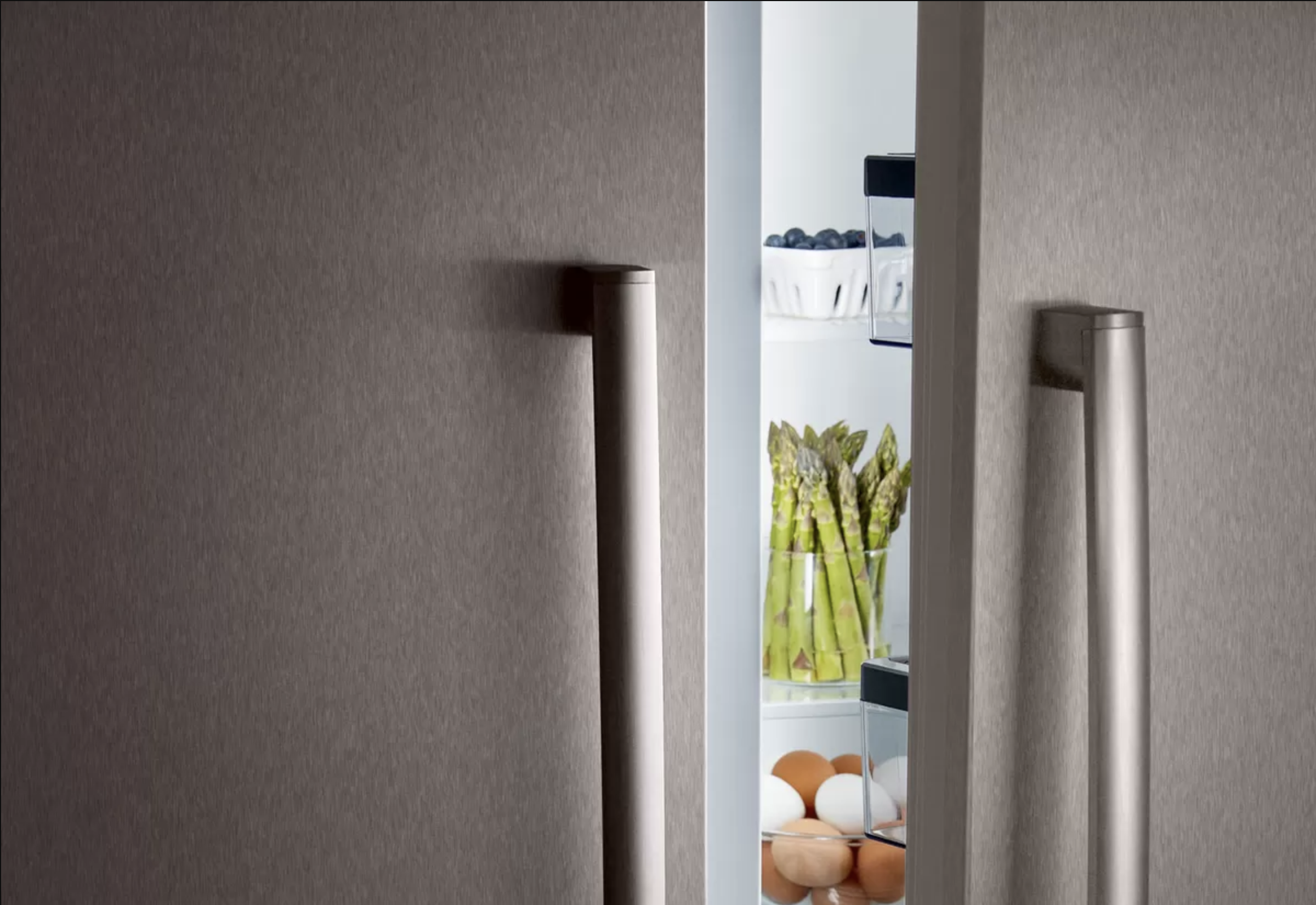 Whether you're coming home from the farmer's market with your weekly groceries or putting together a Sunday dinner with friends and family, knowing how to organize a refrigerator can help you make the most of your fresh ingredients and prepare meals, and special moments, that are meant to be savored. Luckily, with a few simple steps, your refrigerator can accommodate nearly all of your ingredients—from condiments and meats, to produce and fresh-cut herbs. Read on for some of our favorite refrigeration organization ideas.
A Home for Fruits and Veggies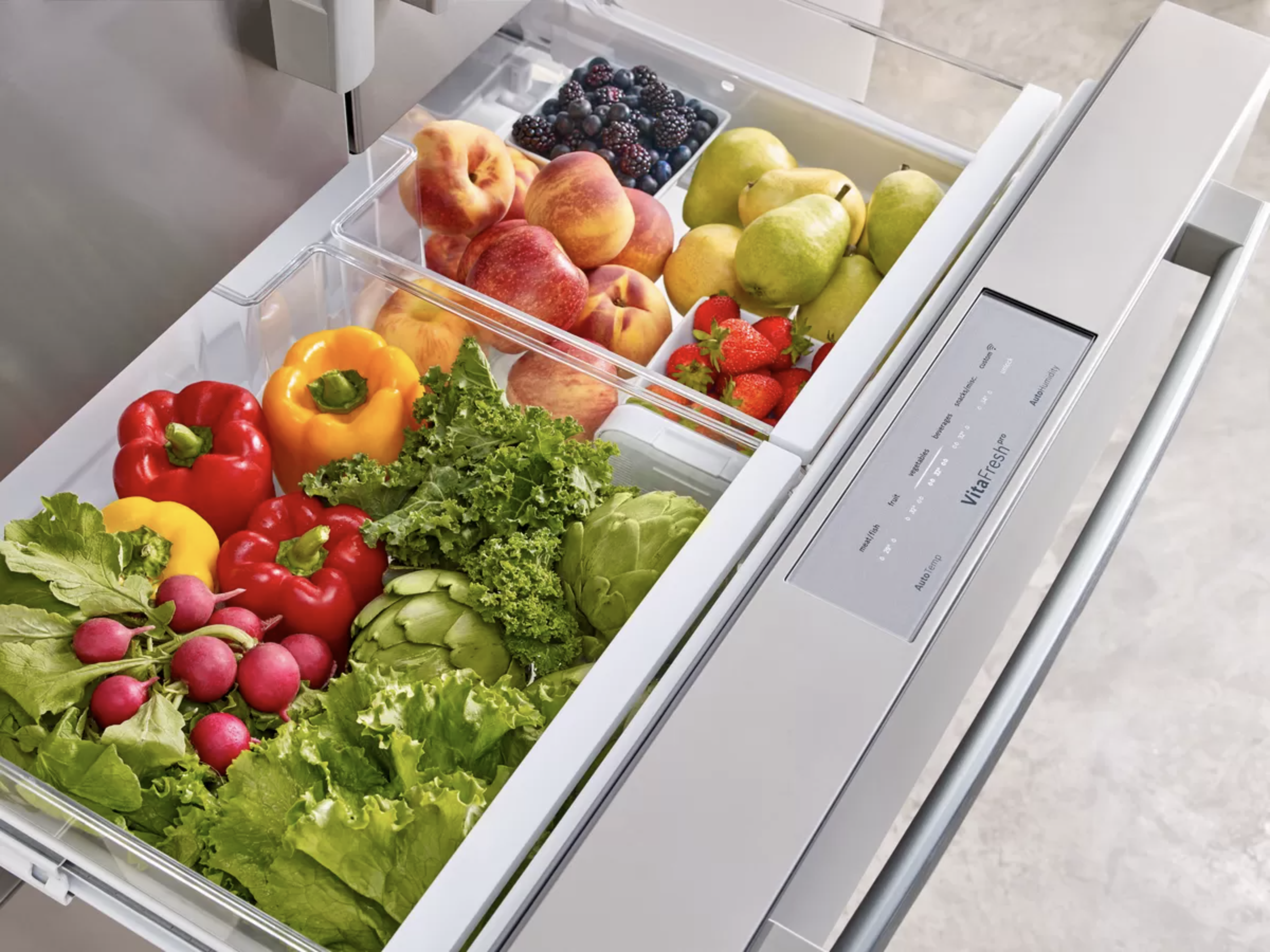 Fun fact: fruits and vegetables continue to live even after being harvested and correct storage ensures that the nutrients are preserved. When it comes to ensuring your fruits and veggies stay fresher longer, try these tips:
Place your cut avocado in an airtight container with half an onion or sprinkle it with lemon juice then wrap it in plastic cling wrap. The ascorbic acid in the lemon will counteract the oxidation reaction in the avocados and brown them slower.
Put strawberries in a vinegar-water solution (one-part vinegar, nine parts water) and then rinse them briefly, which kills bacteria and leaves your berries fresher for longer. Dry completely before storing.
Place cucumbers, celery, apples and root vegetables into one bin, as they typically last longer than leafy greens. Place leafy greens and delicate berries in a dry paper towel to absorb moisture.
Store fruits and vegetables in the freshness drawers of your refrigerator. Depending on your model, you may be able to control the humidity with a simple slider. Fruits should be kept in low humidity and vegetables in high humidity.
Ready to eat foods, such as baked items with a high milk content, smoked fish and meat, leftovers and prepared salads should be kept in the upper section of the fridge. Fresher foods, such as store deli meats and cheese should be kept in the full width drawer or somewhere in the middle of the refrigerator to keep them nicely chilled and ready to serve. Store meats and fish in the lower compartments of the refrigerator. Why? Well, it's important to keep raw and cooked foods away from one another to avoid the transfer of harmful bacteria from the raw foods to the cooked.
To further prevent contamination, always remember to cover or keep these foods in sealed containers. Available across many models of Bosch refrigerators, including the Built-In Benchmark Refrigeration, the VitaFresh system offers manual control of both temperature and humidity levels to keep meat, fish and produce fresh, for even greater peace of mind that your perishable ingredients are in the proper storage conditions.
With a high-performance temperature management system like Bosch refrigerators offer, milk can be kept in the fridge door for easy access. Butter should be kept in the upper door compartment to ensure it stays cool while remaining easy to spread.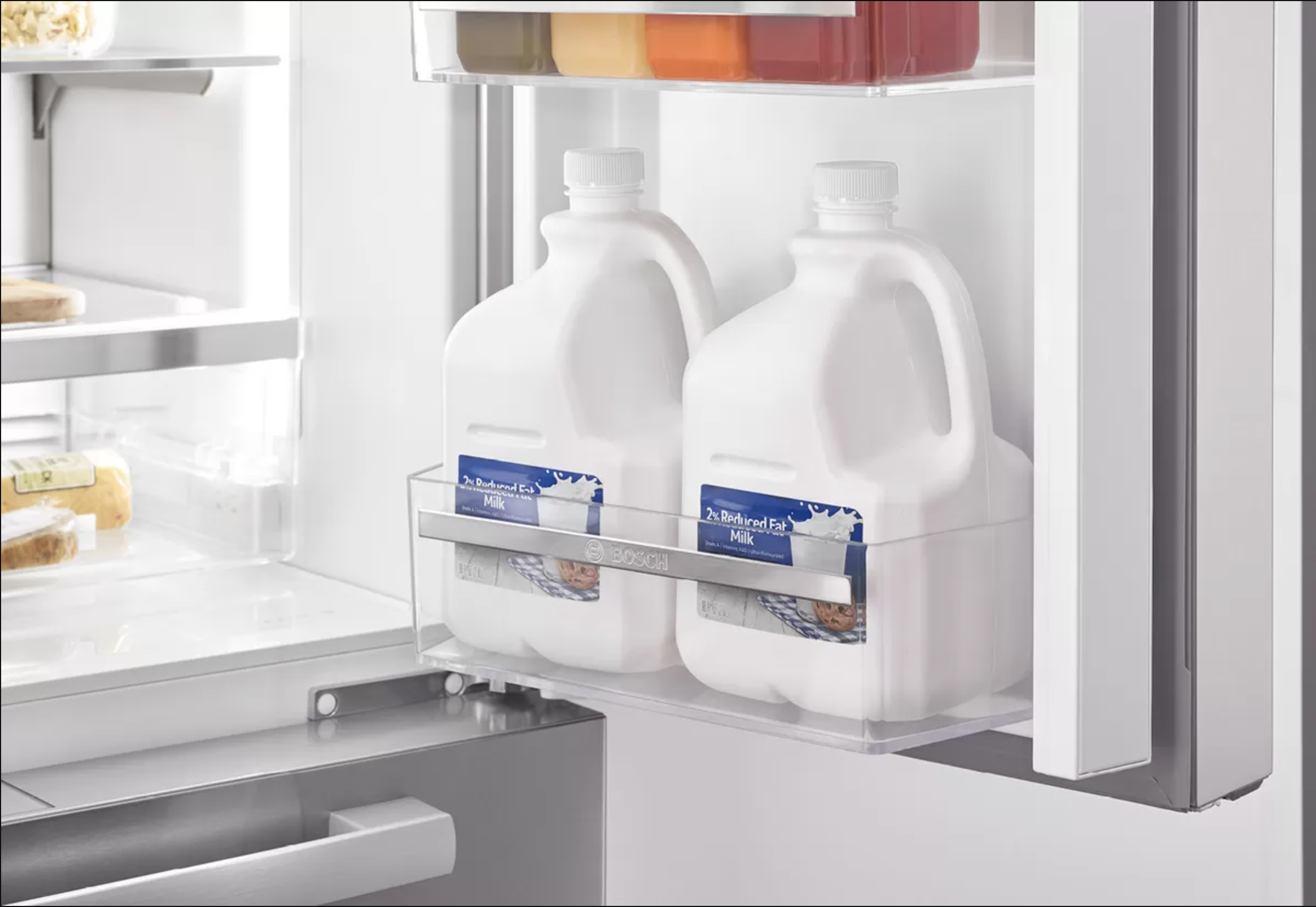 Say "Cheese!"
Cheese and cream cheese are best kept in the middle of the fridge to avoid cross-contamination with other foods and be stored at optimal humidity and temperature levels. Helping to simplify this process, select Bosch refrigerators, such as the 36" French Door Refrigerator and the 36″ Freestanding Counter-Depth Side-by-Side Refrigerator have MultiAirFlow to boost air circulation and help to create the right atmosphere for your fresh items. Want to make your cheese last longer? Try putting a sugar cube inside the cheese. The sugar attracts moisture, which will help keep mold away from the cheese.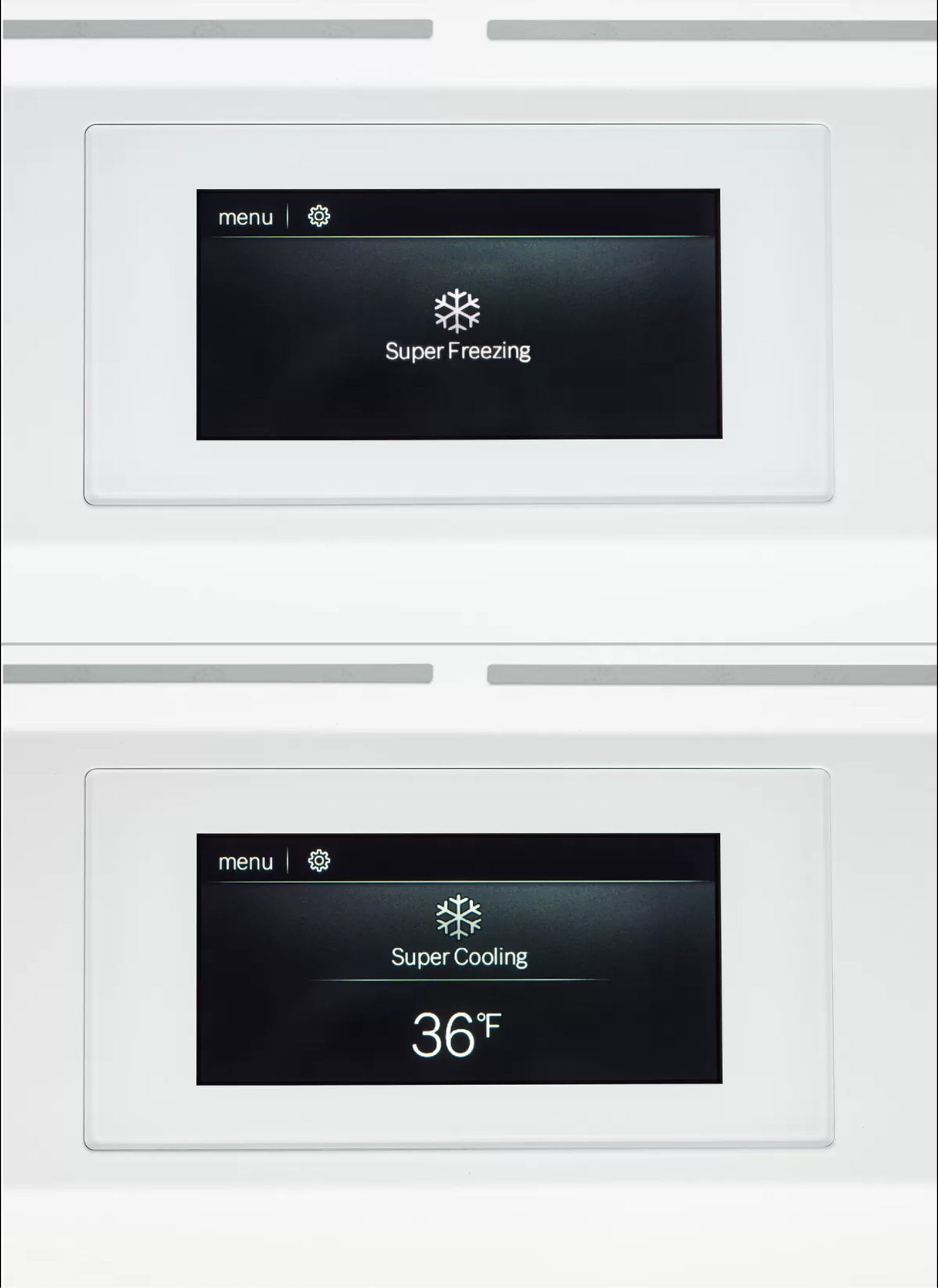 Bosch Built-in Refrigerators with Home Connect allow consumers to update temperature settings like SuperCool or SuperFreeze remotely via the app, so it's ready to quickly cool or freeze new items when you return from the grocery store.
Keep your Cool with the Freezer:
And your refrigeration organization shouldn't stop with the refrigerator! Follow these tips for making the most of your freezer.
• Do you have leftover soup or sauce? Freeze them in muffin tins or ice cube trays. This way, you'll always have enough small portions to easily use for other meals.
• Fresh meat should be consumed as soon as possible. However, if you freeze it, try and make sure it is as flat as possible in the freezer and split into quarter sections, which helps to freeze the meat faster, thaw better, and be portioned out more efficiently.
• Fruit and vegetables can be frozen when they're fresh. Blanched vegetables freeze particularly well. You can use frozen fruit for a quick morning smoothie or fruit purees. Just be sure to freeze in small portions so it's easier to manage and don't forget to date your fruit and vegetable freezer bags or containers so that they are not left for too long.
Utilizing these organization tactics will transform your refrigerator into a sanctuary for each of your foods, setting the stage for some of your most memorable meals with consistently fresh ingredients every time.
For more tips on how to store your favorite items, please visit the Home Connect app.